SEARCH
Brand Overview
---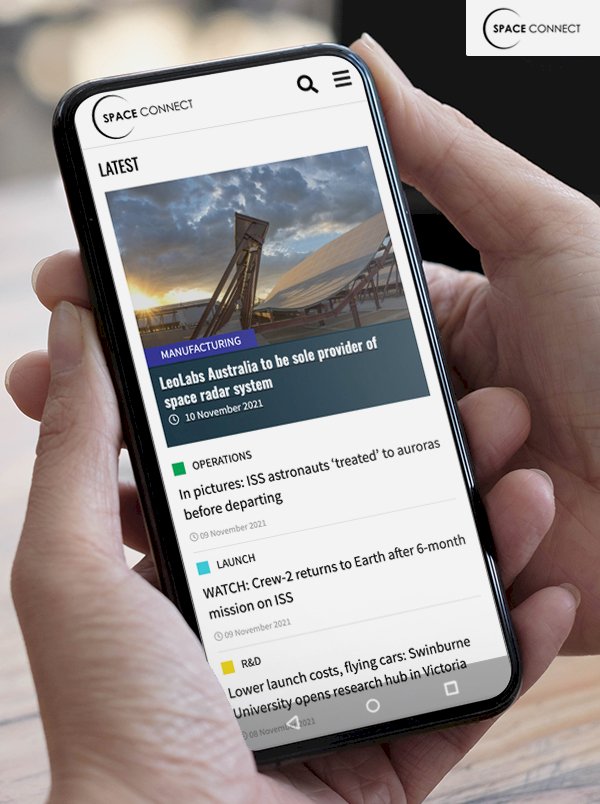 The new marketplace for Australia's nascent space economy
Launched in late 2018, Space Connect is the first dedicated market intelligence, media and information platform for Australia's space community. Created to help drive the growth of our domestic industry, as well as project Australia's space capabilities globally, Space Connect is the central hub for insights and interpretation on the key factors shaping the development of Australia's space industry.
With projections for Australia's space industry to triple by 2030 to a value of between $10-12 billion, Space Connect is the first platform to connect space professionals with jobs, amplify space careers, detail business opportunities, support the space start-up sector and highlight opportunities for funding.
The platform serves as the authoritative marketplace to connect ideas, research and innovation with opportunities for space commercialisation.
Our Products
---
Website
Updated throughout the day, it contains the latest news, insight, opinion and articles that will affect the industry today, tomorrow and beyond.
e-Bulletin
Delivered every morning, this newsletter has all the latest happenings across the industry, announcements and developments to keep the industry informed.
Podcast
A weekly interview with a key stakeholder sharing their thoughts and insights on the industry in Australia.
Livestream
A panel discussion of the latest key issues affecting Space and its impact on the industry.
Contact Us
Contact us for more information on our brands, audiences and products.
Website Notifications