US Air Force and Space Force playing catch up with Russia and China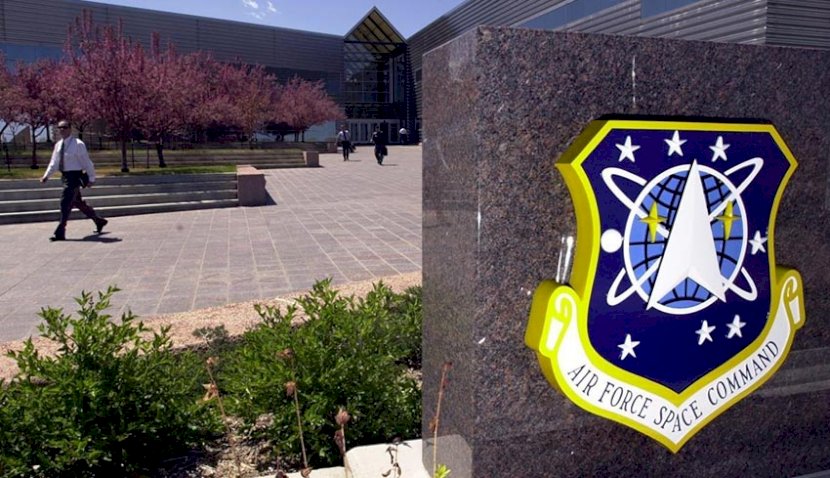 The US Air Force is moving ahead with its plans to create a US Space Force that could eventually end up as a separate branch of the US military.
Air Force Secretary Heather Wilson told the 35th annual Space Symposium in Colorado that she had directed a team to develop an initial plan for the new force.
That plan was delivered to acting US Defense Secretary Patrick Shanahan last month. The proposed US Space Force was announced by US vice-president Mike Pence in August, with US President Donald Trump signing the directive to create the new force in February.
"Although United States space systems have historically maintained a technological advantage over those of our potential adversaries, those potential adversaries are now advancing their space capabilities and actively developing ways to deny our use of space in a crisis or conflict," the President's directive said.
That was actually President Trump's fourth space directive – the first directed NASA to get men back on the moon and the others streamlined regulations for the commercial space sector and dealt with management of space traffic.
The new Space Force would be the sixth branch of the US military – the others are the Army, Navy, Air Force, Marines and Coast Guard. However, it's up to the US Congress to decide whether this will be a separate branch of the military.
The proposal attracted immediate praise and also criticism, in line with almost every Trump administration proposal. Concerns were expressed about creating a space arms race and that it was ploy to assist in the President's re-election.
Former US President Ronald Reagan's 1983 'Star Wars' proposal prompted similar cynicism. However, the US is actually late to the party. Both Russia and China possess space forces as distinct elements of their armed forces.
The Russian Space Force dates back to 1992 and its present form came out of a merger of different elements in 2015. Similarly, China formed its Strategic Support Force in December 2015.
The US Air Force has got on with the job of laying the foundations for the new force, starting with standing up the force headquarters in the Pentagon with staff of around 200 people.
Full operational capability would be achieved by 2024.
The Space Force could eventually number up to 20,000 personnel and would co-ordinate with other branches of the US military and agencies.
As a close ally of the US and with a growing space sector, Australia would certainly engage with the new organisation. The Pentagon budget for fiscal year 2020 seeks US$72.4 million for 160 personnel for the new headquarters with 40 more to be added. To keep costs down, personnel would be drawn from existing units across the US military.
In its first year, it would establish an initial organisation design and doctrine, and plans for a permanent headquarters, sub-units and cells such as a Space Intelligence Centre.
Inaugural staff would identify the particular equipment and property they need. This won't come cheap. The start-up budget is modest but full budgets will certainly number in the billions.
Receive the latest developments and updates on Australia's space industry direct to your inbox. Subscribe today to Space Connect here.
Website Notifications