Northrop Grumman supports Queensland school's 'Science of Rockets' program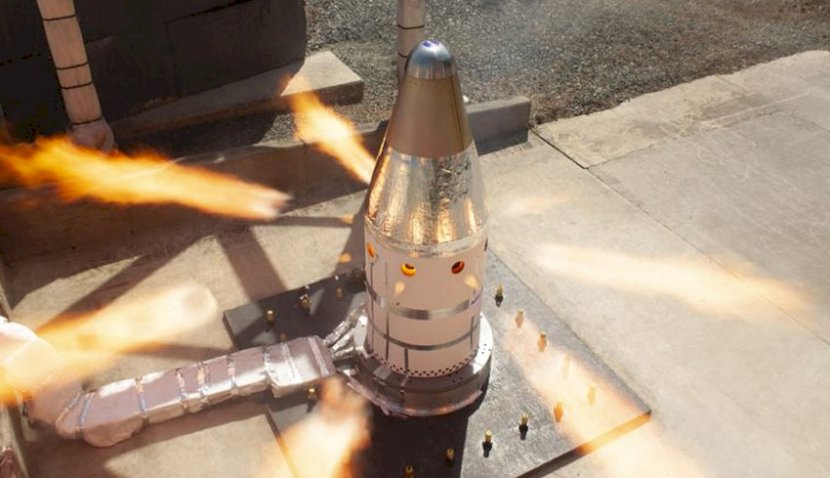 Defence and aerospace company Northrop Grumman is partnering with Brisbane-based engineering company, PFi on a $2 million program in a Queensland school's course on rocket engine design – which will support the development of the next generation of Australian space industry leaders.
The course, called Science of Rockets, is intended to promote interest in science, engineering, technology and maths (STEM) subjects.
Queensland Minister for State Development and Manufacturing Cameron Dick said Northrop Grumman would partner with Darra-based PFi to inspire students from all over Queensland to pursue careers in the emerging space industry.
"The Science of Rockets STEM program – a world first – was piloted by PFi at Ormeau Woods State High School in 2019 and centres on the design, manufacture and testing of hybrid rocket motors," he said.
"The course will be rolled out to 10 Queensland secondary schools in term one 2020, with more than 50 state secondary schools joining the program ready for the start of the school year in 2021."
Minister Dick said the Science of Rockets program features a "rocket in a suitcase", which will be the first commercially developed rocket motor in Australia to be exported.
The rocket motor is the size of a carry-on suitcase and will be used to engage students directly on skills sought by the space industry and career paths on offer.
"Many of the jobs of the future will require science, technology, engineering and maths (STEM) and the kinds of hands on experience provided by this program helps to bring these subjects alive by turning theory into practice," he said.
"We want students to know that if you study science, you can build a rocket and build a career in the space industry."
Minister Dick said the space industry in Queensland already contributed 2,000 full-time positions and generated $760 million a year for the state economy.
"Our government has identified the space industry as an industry of the future, with the capacity to employ three times as many people and generate $6 billion for the Queensland economy by 2036," he said.
"We are now finalising the Queensland Space Strategy and working to partner with the Australian Space Agency to make Queensland the home of the Australian space sector.
"We have advanced manufacturing capabilities, a healthy R&D and innovation start-up ecosystem that is becoming recognised worldwide, as evidenced by Northrop Grumman's investment in PFi here in Darra.
"Leading-edge technologies such as this will drive new jobs in advanced manufacturing, so we need to ensure we have a highly skilled and capable workforce at the ready."
Northrop Grumman Australia chief executive Chris Deeble said the company was proud to support PFi and the Queensland government on their STEM education efforts.
"Northrop Grumman is deeply committed to engaging, exciting and inspiring the next generation of science, technology, engineering and mathematics workforce through STEM education initiatives, such as the Science of Rockets program," he said.
"We see enormous potential for this program, not just for schools in Queensland but around Australia and internationally."
PFi general manager Nick Green said Australia's emerging space industry aligned with the company's capabilities in advanced manufacturing for the aerospace and defence industries.
"Queensland needs more trade, technical and engineering personnel to work in advanced manufacturing for the space, aerospace and defence industries," he said.
"There were no specific courses to introduce students to space launch, the most inspiring part of the space industry.
"Forming a course around the design, manufacture and testing of a rocket motor was a practical, hands-on, yet interesting way to bring the space industry into schools and universities."
Receive the latest developments and updates on Australia's space industry direct to your inbox. Subscribe today to Space Connect here.
Website Notifications