Australian collaboration to support US Space Force surveillance telescope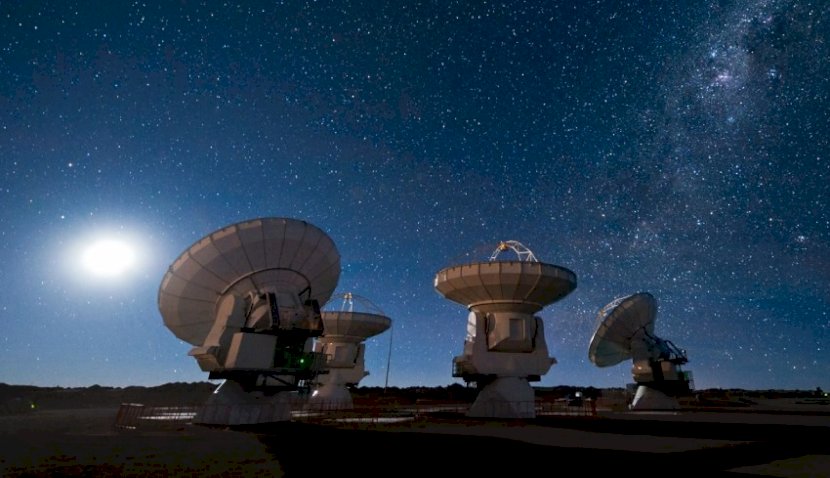 The Australian Department of Defence, in partnership with the US Space Force's (USSF) Space and Missile Systems Center's (SMC) Space Surveillance Telescope (SST) Program, recently achieved "first light" on 5 March 2020, reaching a key milestone after it was moved from White Sands Missile Range, New Mexico, to Harold E. Holt Naval Communications Station in WA.
The Defence Estate and Infrastructure Group (E&IG) have handed over ownership of the new Space Surveillance Telescope Building to the Defence Capability Acquisition and Sustainment Group (CASG).

The completed building and supporting facilities, located in Exmouth, Western Australia, are an important milestone in Project AIR 3029 Phase 2 – Space Surveillance Telescope. The SST will be housed in the new building and its installation is on track to meet initial operating capability in 2021.
Moving the SST to Australia satisfied a critical objective to improve the broader USSF Space Surveillance Network's ground-based electro-optical coverage of the geosynchronous space regime. First light is a significant milestone in meeting this objective.
It means that course alignment of the telescope optics with the wide field of view camera has been completed to allow the first images of objects in orbit to be seen by the telescope.
Gordon Kordyak, SMC Special Programs Directorate Space Domain Awareness Division chief explained the importance of the partnership: "This key space domain awareness, or SDA, partnership builds on the long history of close defence space co-operation between the United States and Australia and has been a cornerstone of our continued alliance."
Lani Smith, SMC Special Programs Directorate deputy director, added, "Whether it is space traffic management or the protection and defence of critical space-based capabilities, delivering sensors that continuously improve our ability to maintain real-time awareness of the space domain is essential to facilitate the broader needs of both the US and Australia."
Chief of the Royal Australian Air Force, Air Marshal Leo Davies, said the telescope would increase the capacity to detect and track objects in space in order to manage threats, including space debris, and predict and avoid potential collisions.
"These $97.2 million facilities are the first of their type built for the Australian Defence Force and represent a significant achievement by Defence and Australian industry to enable the capability to be realised. Air Force is working with Australian industry and educational institutions to build domestic space surveillance capability for Australia," AIRMSHL Davies added. 
Minister for Defence Linda Reynolds said the telescope is a game changer for Defence: "This world-leading, 360-degree telescope will enable Defence to better track and identify objects and threats in space including space debris, as well as predict and avoid potential collisions."
The telescope was initially developed in the US for scientific research. Through a partnership between the Royal Australian Air Force and the USSF, it has since been relocated to Exmouth, Western Australia.
"In an increasingly complex security environment, closer Australian-US defence co-operation will strengthen our respective capability advantages," Minister Reynolds said. 
Minister for Defence Industry and local member for Durack Melissa Price said Sitzler Construction built the two-megawatt central power station for the SST with support from local and national industry suppliers.
"Constructing a purpose-built facility and all of the accompanying infrastructure for such an important capability in a remote part of Australia is an outstanding achievement," Minister Price said.
The construction of the 270-tonne rotating dome enclosure and supporting facilities is a significant achievement for Australian industry. The design and manufacture of the track and bogie mechanisms to allow the dome to rotate was undertaken by Hofmann Engineering, a Perth-based contractor, resulting in a world-leading product. The dome allows full 360-degree viewing of the night sky.

Construction of the unique facilities by a combined team of contractors led by Aurecon as project manager/contract administrator and Sitzler Construction as prime contractor, demonstrated the capability of businesses local to the Exmouth area to deliver Defence projects.
The collaboration and installation of the SST in Australia included the successful completion of an Australian purpose-built facility with mission-enabling site infrastructure and a two-megawatt central power station for powering the telescope and the site. Moving forward, SST will undergo a comprehensive integration and testing regime before officially entering service in 2022.
"The SST program, which is a jointly operated program, represents delivery of our next iteration of sensing capability to meet this need," Smith said. 
Once operational, the SST will become part of the global Space Surveillance Network, providing SDA for the US, Australia and key allies.
The SST will now undergo extensive testing, and is expected to be operational in 2022. The RAAF will operate SST with oversight and management by the USSF 21st Space Wing once the telescope is operational.
Receive the latest developments and updates on Australia's space industry direct to your inbox. Subscribe today to Space Connect here.
Website Notifications