Curtin Uni researchers reveal global impact of dino-killing asteroid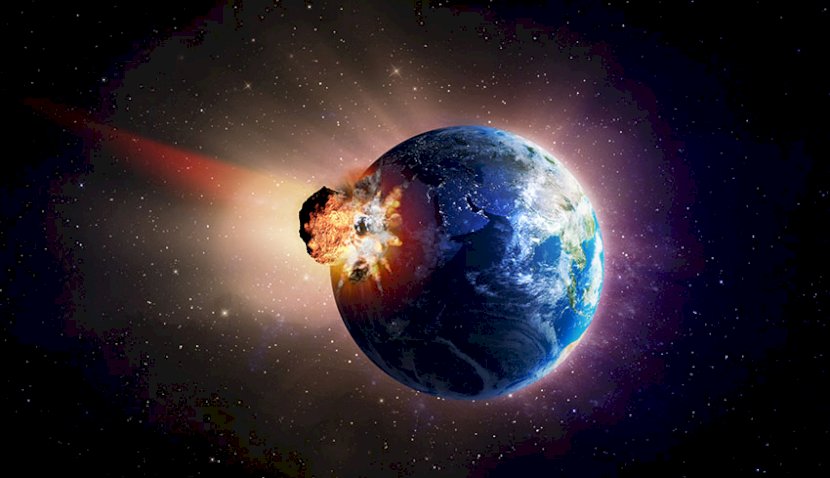 A team of international researchers, including a team from Western Australia's Curtin University, have discovered organic materials from an asteroid impact more than 66 million years ago that played an important role in an 'impact winter' causing the mass extinction of more than 76 per cent of all species, including the non-avian dinosaurs.
The research, published recently in the journal PNAS and led by PhD scholar Shelby Lyons from Pennsylvania State University in the US, analysed burn markers from the boundary of the impact site of the Chicxulub crater in the Yucatán Peninsula in the southern Gulf of Mexico and the surrounding ocean to determine what caused 'impact winter' – a prolonged period of cold and dark conditions.
Co-author John Curtin Distinguished Professor Kliti Grice, from Curtin's School of Earth and Planetary Sciences, said the source of burn markers and whether they were caused by wildfires or rock carbon directly affects our understanding of the consequences of the impact that happened 66 million years ago.
"When the impact occurred, the target rock was heated, vaporised and ejected, releasing sulphate aerosols, dust and possibly soot from the impact site. Our team was able to show that polycyclic aromatic hydrocarbons (PAHs), together with these organic materials, initiated an impact winter and global darkening that caused mass extinction of multiple species including dinosaurs," Professor Grice explained. 
Characteristics of polycyclic aromatic hydrocarbons (PAHs) in the Chicxulub crater sediments and at two deep ocean sites indicate a fossil carbon source that experienced rapid heating, consistent with organic matter ejected during the formation of the crater. Furthermore, PAH size distributions proximal and distal to the crater indicate the ejected carbon was dispersed globally by atmospheric processes.
Molecular and charcoal evidence indicates wildfires were also present but more delayed and protracted and likely played a less acute role in biotic extinctions than previously suggested. 
Based on stratigraphy near the crater, vast quantities of black carbon was released from the target and ejected into the atmosphere, where it circulated the globe within a few hours. This carbon, together with sulfate aerosols and dust, initiated an impact winter and global darkening that curtailed photosynthesis and is widely considered to have caused the Cretaceous–Paleogene (K–Pg) mass extinction.
Dr Lyons said that the cause of the burn markers have been debated for more than 30 years, as some researchers believed they were caused by wildfires that were ignited by the impact of the crash.
"The team instead found that the wildfires were less influential on immediate global climate and mass extinction than previously suggested," Dr Lyons said.
The research team involved a collaboration of three female PhD scholars between Curtin University in Perthand Pennsylvania State University in the US.
Receive the latest developments and updates on Australia's space industry direct to your inbox. Subscribe today to Space Connect here.
Website Notifications