On Monday, 15 November, the Russian Federation conducted an anti-satellite weapons test against one of its own targets, striking a Russian satellite (Cosmos 1408).
The tests are estimated to have generated over 1,500 pieces of trackable orbital debris, potentially creating hundreds of thousands of smaller fragments.
The debris is travelling in the "high traffic zone" of low-Earth orbit, close to both the International Space Station and the Chinese Space Station, despite Russian officials insisting the resulting debris will not impact space objects.
"Honestly, this is now [a] multi-decade task with an untold number of smaller debris objects which is really difficult to detect and track," said LeoLabs Australia managing director Terry van Haren.
The company has been monitoring the situation in real-time, tracking large debris fields of over 253 objects.
"[The] problem is these objects are all travelling seven times faster than a speeding bullet – lethal to any satellite system or spacecraft in their path," van Haren added.
Terry van Haren said the latest debris detected is from a perigee of 220 kilometres (minimum altitude) to apogee of 800 kilometres (maximum altitude) in low-Earth orbit.
On Tuesday, a day after the test, Russian Defence Minister General of the Army Sergei Shoigu admitted to the strike: "We've really tested a successful forward-looking system. It hit the old satellite," he said.
The defence minister said the debris does not pose any threat to space activities.
The International Space Station was notified about the satellite breakup and as part of the nominal procedure, the crew was forced to close all hatches and both the Dragon and Soyuz crews sheltered in their vehicles for approximately two hours.
But at around 1:20am EST 17 November, the hatches were open again and crew members returned to their normal operations after being cleared by NASA and the US Space Command.
"Once the orbits settle, which may take days if not weeks, our system will start to propagate the orbits and start to work out the collision risk to all other objects and satellite operations in our LEO catalogue," van Haren said.
"This is a totally irresponsible act from a space faring nation" said van Haren.
On Monday, US officials condemned the tests as "destructive", noting concerns over astronauts and critical space infrastructure.
In a press conference on Tuesday, Russian Foreign Minister Sergey Lavrov said they would "prefer the United States should sit down at the negotiating table at last, instead of making groundless accusations," according to Russian media.
Minister Lavrov said Russia and China have previously proposed a treaty to prevent an arms race and establish universal regulations for space exploration, but the "US cannot accept".
"They [the United States] simply ignore that, insisting that some rules, universal regulations of conduct be drafted," he said.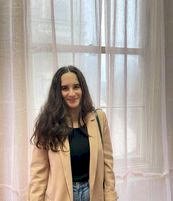 Bella Richards is a journalist who has written for several local newspapers, her university newspaper and a tech magazine, and completed her Bachelor of Communications (Journalism) at the University of Technology Sydney in 2020. She joined Momentum Media in 2021, and has since written breaking news stories across Space Connect, Australian Aviation and World of Aviation.
You can email Bella on: [email protected]
Receive the latest developments and updates on Australia's space industry direct to your inbox. Subscribe today to Space Connect here.