11:05am - 11:50am
---
EO: The critical application defending and protecting and advancing Australia
Earth observation (EO) plays a pivotal role in defending, protecting and advancing Australia's interests. In this two-part session, we delve into the critical applications of EO, examining its use in government and commercial sectors, the frameworks that enable access and the challenges it faces.
Panel: EO: What is it and how is it being used in government and commercial sectors?
Earth observation (EO) fundamentals – core principles, capabilities and sources.
Government applications for EO from environmental monitoring to disaster management and national security.
Insights into how the commercial sector utilises EO data for business intelligence.
How EO data drives innovation and profitability in industries like agriculture, mining and logistics.
An exploration of funding cuts and their potential impact on EO programs and capabilities.
Keynote: A deep dive into how EO data is instrumental in bushfire detection, prediction and management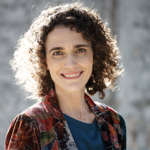 Dr Marta Yebra
Professor in Environmental Engineering, Australian National University (ANU)
11:50am - 12:10pm
---
Space innovation – electro-optics
12:10pm - 12:40pm
---
Space medicine: Exploring health challenges and innovations beyond our planet
Space exploration presents unique challenges to human health and well-being, making space medicine a crucial field. In this session, we will dive into the world of space medicine, examining the health challenges faced by astronauts, innovative solutions, and the broader implications for healthcare on Earth.
12:40pm - 1:55pm
---
Lunch and networking in expo
1:55pm - 2:20pm
---
Space tourism: A new frontier
Space tourism is redefining the way we explore the cosmos, making once-distant dreams of space travel accessible to a broader audience. In this session, we embark on an exhilarating journey through the burgeoning world of space tourism, exploring its current state, future prospects and the broader impact on space exploration.
In this session you will discover the companies and initiatives pioneering space tourism experiences as we unpack the latest technology and advancements that will shape the industry.
You will gain insights in to:
Unique experiences and challenges of space travel for tourists.
Market trends, opportunities and the potential for growth in the near and distant future.
Safety measures and regulatory frameworks governing space tourism.
The environmental impact of space tourism and necessary efforts to reduce its carbon footprint.
Lynn McDonald
Vice President, Test and Flight Operations
Blue Origin
2:20pm - 3:00pm
---
The outback internet revolution: How cutting-edge applications are supporting the heart of our nation
Part 1: The battle of the satellites: LEO v geostationary
Part 2: Farmer wants a Wi-Fi: Discover the latest cutting-edge applications and how they're altering the future of Aussie agriculture
3:00pm - 3:25pm
---
Autonomous systems
An overview of autonomous systems and their significance in space exploration.
Insights into cutting-edge navigation technologies
Current challenges related to autonomous navigations and solutions
How autonomous systems will support ambitious voyages to become a reality
Chris Shaw
CEO and cofounder
Advanced Navigation
3:25pm - 3:30pm
---
Track close