SEARCH
ABOUT SPACE CONNECT
Space Connect is the first dedicated market intelligence, media and information platform for Australia's space community and our aim is to help drive the growth of our domestic industry as well as project Australia's space capabilities globally.
We're the central hub for information, insights and interpretation on the key factors shaping the development of Australia's space industry.
Space Connect is also the first platform to connect space professionals with jobs, underpin space careers, reveal business opportunities, support the space start-up sector and highlight opportunities for funding.
The platform serves as the authoritative marketplace to connect ideas, research and innovation with opportunities for space commercialisation.
A MARKETPLACE AND INFORMATION PLATFORM FOR THE SPACE ECONOMY
The global space economy is currently estimated to be valued at $350 billion and could grow to $1 trillion by the 2040s – and Australia is ideally positioned to capitalise on this emerging market.
Our domestic space sector is currently valued at between $3-4 billion annually, with projections for Australia's space industry to triple by 2030 to a value of between $10-12 billion.
The industry will also support over 20,000 jobs by 2030, representing a significant part of the national economy and a hotbed of innovation that will propel Australia's space talent and export potential.
Space Connect supports the growth and development of Australia's space industry across these interconnected channels:
Information and ideas exchange
Funding and grant opportunities platform
News, information and analysis
Research and benchmarking
E-newsletters and daily updates
INDUSTRY PARTNERS AND STAKEHOLDERS
Space Connect engages senior leadership across the space economy, including:
The Australian Space Agency and other government bodies including the CSIRO, the Department of Industry, Innovation and Science, and Geoscience Australia

Satcom and mobile communication, telecommunications and information businesses

The energy, mining, health and transport sectors

Agricultural, disaster and water management businesses

Federal Ministries, including the Department of Prime Minister and Cabinet, Cabinet Ministers, Ministers, Senators and related departments

State Ministries, Ministers and related departments

The space manufacturing and space operations sector

Academic institutions, research organisations and think tanks

The Department of Defence, the Australian Defence Force and the defence establishment

Prime space contractors and businesses, such as BAE Systems, Thales, Boeing, Lockheed Martin, Northrop Grumman and Raytheon

The direct-to-home TV commercial sector

SME space businesses

The space start-up sector
SPACE CONNECT EVENTS
AUSTRALIAN SPACE AWARDS
For the first time in Australia, Space Connect has created an awards program initiative that will showcase the nation's best and brightest space businesses and professionals.
Recognising the leading individuals and businesses driving the development of Australia's space economy, the Australian Space Awards universally acknowledges all space industry stakeholders - — from the major listed organisations and corporates servicing Australia's space economy to SMEs, start-ups, academic institutions and associations.
The awards are open to all businesses operating in Australia supporting the space industry, including telecommunications, satellite, energy, mining and transport sectors as well as the defence, agriculture, disaster and water management industries. Winning a Space Award will be a desirable accolade for both individuals and businesses seeking to forge their role in the space industry.
The awards celebrate the best of the best in Australia's space industry and will recognise the outstanding contribution of professionals and businesses working within the industry across 22 categories.
AUSTRALIAN DEFENCE INDUSTRY AWARDS
For the first time in Australia, Defence Connect has created an awards program that reflects the comprehensive role of defence industry as a fundamental input to capability.Recognising leading professionals and businesses, rather than products and platforms, the Australian Defence Industry Awards universally acknowledges all defence industry stakeholders – from our primes, SMEs, academic institutions and associations, through to high-performing individuals such as defence executives, Indigenous and female leaders, students, scientists, technicians and academics.
SPACE CONNECT WEBCASTS
With its own in-house studio, Space Connect uses live-streaming technology to produce and distribute webcasts to audiences around Australia. These enable partners to expand their audience reach through informative, engaging and interactive content. Audiences can watch live on any device and interact through a live chat.
MOMENTUM MEDIA: THE BUSINESS BEHIND SPACE CONNECT
Space Connect is powered by one of Australia's most progressive and successful media businesses.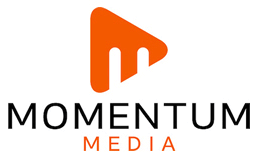 With over of decade of experience, Momentum Media has been highly awarded for its ability to create energised and connected professional marketplaces.
Today, the business connects an audience of over a million across professional sectors including legal, defence and national security, finance, wealth, retirement, investment, SME, property and real estate.
Momentum's experience in creating and evolving these communities has now be translated to the space sector, with the launch of www.spaceconnectonline.com.au, and the Space Connect marketplace and information, a milestone not only for Momentum Media but also for Australia's space industry.
KEY TEAM MEMBERS AND CONTACTS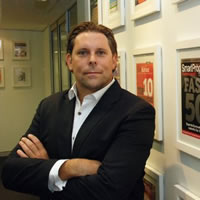 PHILLIP TARRANT
Director – Defence and Space, Momentum Media
Phillip is a media executive with over 18 years' experience, in a media career that spans finance, defence and national security, business, economics, international politics and development. He has led the launch and growth of a range of award-winning business platforms and is recognised for his expertise in building highly-connected professional communities. Phillip has a Master's degree in International Relations and a Bachelor's degree in Political Science.
---
+61 2 9922 3300 |
LinkedIn
WILL MAGEE
Director Commercial Growth – Defence and Security, Momentum Media
William heads commercial expansion for Momentum defence and security business, and is responsible for the growth of a range of market and business intelligence platforms connected to this portfolio, including Defence Connect and Cyber Security Connect. William is an experienced sales executive with extensive knowledge working in government and policy-related industries. He has worked closely with numerous organisations, from large multinationals to government and the SME sector, to support business growth initiatives.
---
This email address is being protected from spambots. You need JavaScript enabled to view it.
| +61 2 8045 2057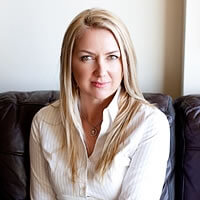 VICTORIA LEWIS
Senior Communications Adviser – Defence and Space, Momentum Media
Victoria has played a key role helping to develop Momentum Media's defence and space business. The founder of Defence Connect – which was acquired by Momentum Media in 2016 – she has supported the ongoing development the platform as an industry advocate, adviser and market facilitator. She plays a similar role with Space Connect, deepening the brand's engagement with the space sector.
---
This email address is being protected from spambots. You need JavaScript enabled to view it.
| +61 2 9922 3300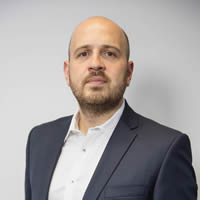 RUSSELL STEPHENSON
Director – Commercial Growth, Momentum Media
Russell Stephenson is a media executive with a career spanning 14+ years working across a range of corporate sectors, including marketing, defence and national security, mortgages, wealth, legal and small-to-medium enterprises. As Momentum Media's media director, Russell's core focus is the commercial development of the business coupled with delivering greater distribution, engagement and connectivity across all markets and platforms.
---
This email address is being protected from spambots. You need JavaScript enabled to view it.
| +61 2 2 9922 3300