According to NASA, astronomers have used new and archival datasets from the flying observatory to make the discovery, which appears to prove the previously-held hypothesis that Ganymede boasts oceans with more water than Earth.
Previously, only circumstantial evidence led scientists to believe that under the moon's icy surface there were oceans of liquid water.
Due to freezing temperatures on the moon's surface, any such liquid oceans would reside at least 160 kilometres below Ganymede's icy crust.
This means that the water vapour now reported by astronomers could not represent evaporation from this ocean, and instead perhaps be sublimation – when a substance changes directly from solid to gas – of the icy exterior of the moon.
For two decades, Hubble has taken ultraviolet images of Ganymede – which is located 630 billion kilometres from Earth – allowing it to track changes in the moon and its characteristics.
With the information provided over those two decades, astronomers have now located such evidence of water vapour.
These images revealed "colourful ribbons of electrified gas called auroral bands, and provided further evidence that Ganymede has a weak magnetic field", according to NASA.
These images were at first thought to be explained by the presence of molecular oxygen, however this theory was proven wrong in 2018, when a team of Swedish researchers used the Hubble to determine there was hardly any atomic oxygen in Ganymede's atmosphere.
This meant that there must be another explanation for the apparent differences in these UV aurora images.
Led by Lorenz Roth of the KTH Royal Institute of Technology in Stockholm, the team took a closer look at the relative distribution of the aurora in the UV images, and found that at noon during the moon's day the equator could become sufficiently warm to cause the icy surface to sublimate some water molecules.
"In fact, the perceived differences in the UV images are directly correlated with where water would be expected in the moon's atmosphere," NASA said.
"So far only the molecular oxygen had been observed," explained Roth.
"This is produced when charged particles erode the ice surface. The water vapor that we measured now originates from ice sublimation caused by the thermal escape of water vapor from warm icy regions."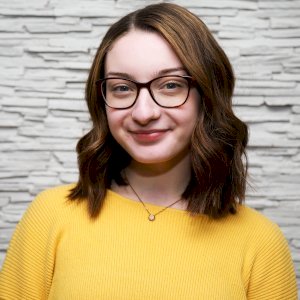 Writer – Defence and Aerospace, Momentum Media
Hannah joined Momentum as a journalist in 2019, and has since written breaking news stories across a diverse range of corporate industries, including finance, real estate, investments and aviation. She has a keen interest in the global aviation sector, with a particualy focus on improving overall individual wellbeing across the aerospace industry.
Hannah graduated from Macquarie University in Sydney Australia with a Bachelor of Media (Journalism) and is currently pursuing postgraduate studies.
Send Hannah an email at [email protected] or connect via Twitter or LinkedIn.
Receive the latest developments and updates on Australia's space industry direct to your inbox. Subscribe today to Space Connect here.