The agreement came as part of the meeting between Japanese Prime Minister Kishida Fumio and Albanese in Perth last week, where the two also cemented a Japan-Australia security pact.
"Japan has asked for our cooperation in one of the most daring space missions ever attempted," announced Albanese.
"JAXA, Japan's space agency, is planning to touch down on Phobos, one of the moons of Mars, and collect samples that might tell us more than we've ever known about the birth of our solar system.
"The request from Japan is for the spacecraft, nicknamed MMX, to land in Woomera in South Australia with its precious samples when it returns to Earth in 2029.
"I am pleased to confirm that Australia has, once again, said yes."
The Japanese Phobos mission is set to launch in September 2024, land on Phobos in August 2025 and then land at Woomera in July 2029.
With the samples, the MMX (Martian Moons eXploration) team hopes to identify the origins of Mars' moons, as well as Mars itself and potential evidence of the former presence of life.
"We think that the Martian moon, Phobos, is loaded with material lifted from Mars during meteorite impacts," said the MMX team on Twitter.
"By collecting this Phobos sample, MMX will help investigate traces of Martian life and the new era of Martian habitability exploration in the 2020s will begin."
The RAAF Woomera Range Complex (WRC) has been used in the past for Japanese space missions, with the Hayabusa and Hayabusa2 space probes landing within the prohibited area carrying asteroid samples in June 2010 and December 2020, respectively.
It comes after Space Connect reported in May how low-Earth orbit mapping service LeoLabs won a multi-million-dollar contract to provide data and services for the Japan Air Self-Defense Force (JASDF), bolstering its space domain awareness capabilities.
According to the company, the agreement will see LeoLabs provide Japan with "actionable insights" and the ability to track satellites and orbital debris in low-Earth orbit through its network of phased array radars.
LeoLabs will also deliver a "full set of training" to support JASDF operators in the use of its data and services, including tracking, monitoring and collision avoidance.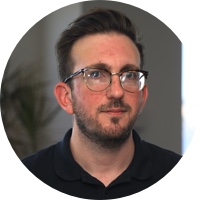 Adam is a journalist who has worked for more than 40 prestigious media brands in the UK and Australia. Since 2005, his varied career has included stints as a reporter, copy editor, feature writer and editor for publications as diverse as Fleet Street newspaper The Sunday Times, fashion bible Jones, media and marketing website Mumbrella as well as lifestyle magazines such as GQ, Woman's Weekly, Men's Health and Loaded. He joined Momentum Media in early 2020 and currently writes for Australian Aviation and World of Aviation.
Receive the latest developments and updates on Australia's space industry direct to your inbox. Subscribe today to Space Connect here.