Professor Loeb is now planning an expedition to retrieve the object from the bottom of the ocean.
In 2014, Professor Loeb claimed an object that flew across the sky off the coast of Manus Island, Papua New Guinea, was a form of spacecraft.
A US Space Command report released earlier this year concluded that the object detected was in fact interstellar, a term describing an object from another star system, and said it was simply a meteor.
However, Professor Loeb, head of The Galileo Project and chair of Harvard University's astronomy department, maintains the claim that he believes it could have been built by extraterrestrials.
The Galileo Project's main aim is to search for evidence of advanced alien technology.
Professor Loeb spoke about the debris in an interview with the "I've Got News For You" podcast.
"The fundamental question is whether it was an unusual rock from another star, or was it a spacecraft? We're planning an expedition to Papua New Guinea and scoop the ocean floor and figure out the composition of this object."  
In an essay written by Professor Loeb, The Debrief, he revealed that the expedition was in track for April 2023.
"I received US$1.5 million (AU$2.2 million) last month to go ahead with this expedition," he said.
In 2017, a football-field-sized, cigar-shaped object was observed flying through the solar system. This discovery was given the Hawaiian name, Oumuamua, which means "messenger sent from the distant past". The Oumuamua has been the inspiration and fascination of Professor Loeb ever since.
In a paper published in 2019, he claimed that Oumuamua was neither a comet or an asteroid due to its trajectory and shape, but rather an alien probe.
"And then with my student a couple of years later, we found that actually four years before Oumuamua, there was a meteor that was discovered by the US government, which moved really fast at 45km/second, disintegrated in the lower atmosphere of the Earth about 100 miles [160 kilometres] off the coast of Papua New Guinea, and it came from outside the solar system."
A paper was written about this discovery by Professor Loeb and his students, however, they were instructed not to publish due to classified government data used for their research.
This fascination with aliens and the possibility that their technology has made its way to our Earth has plagued Professors Loeb's mind for almost a decade. If he is to find anything on the bottom of the ocean, unfortunately for Australians, he has already promised the Museum of Modern Art in New York first dibs on the potential spacecraft.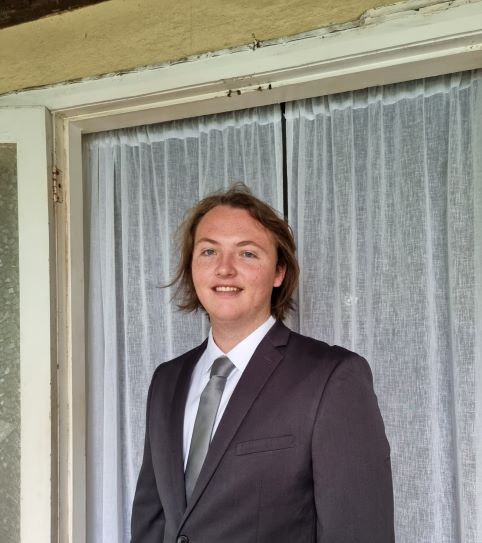 Liam McAneny is a journalist who has written and edited for his University International Relations journal. He graduated with a Bachelor of Arts (International Relations) and Bachelor of Laws from the University of Wollongong in 2021. He joined Momentum Media in 2022 and currently writes for SpaceConnect and Australian Aviation. Liam has a keen interest in geopolitics and international relations as well as astronomy.

Send Liam an email at: [email protected]
Receive the latest developments and updates on Australia's space industry direct to your inbox. Subscribe today to Space Connect here.