Dwayne Fernandes will be the first Australian to ride on a parabolic flight to space with American company AstroAccess.
The flight will see him travel 9,000 metres above Earth to experience zero gravity for a short period of time as the plane descends back to 7,000 metres.
The flight will alternate between the two altitudes 15 times in a series of arc manoeuvres.
Fernandes will be joined by 16 other AstroAccess ambassadors with various disabilities on the flight.
The company says that their goal is to promote disability inclusion in space exploration by paving the way for disabled astronauts in the STEM fields.
Their zero gravity parabolic flights are the first step towards this goal, allowing the ambassadors to experience weightlessness, albeit for short periods of time.
The AstroAccess ambassador program is a project that is part of the larger SciAccess initiative, which is an international organisation dedicated to promoting disability inclusion across the entirety of STEM fields.
Providing the flights will be the Zero Gravity Corporation, a private space entertainment and tourism company, which has been operating the zero gravity parabolic flights for nearly two decades.
The plane the AstroAccess ambassadors will fly on is named "G-Force One" and is a modified Boeing 727-200.
Fernandes says he has always dreamed of going into space since he was a child, having visited the Johnson Space Center in Houston, Texas, with his father.
However, he believed that his disability precluded him from experiencing the journey to space.
Now that he has the opportunity to experience the unique sensations of zero gravity, he says that he wants to prove he is just as capable as those who are able-bodied while in zero gravity.
"I'm trying to prove that myself at six foot and myself at 140 centimetres, has equal amounts of mobility, dexterity and dignity in a zero-G environment," he said.
The co-founder of AstroAccess, Anna Voelker, said that the program wouldn't just benefit the disabled ambassadors experiencing the flights, but also the greater space community.
She pointed to the example of two blind ambassadors who would be joining Fernandes on the parabolic flight.
"If we're talking about an emergency in space, one of the first systems that could go off could be the lights," Voelker said.
"By designing for the access of blind astronauts, we are, in turn, creating really critical solutions for further-sighted flyers as well."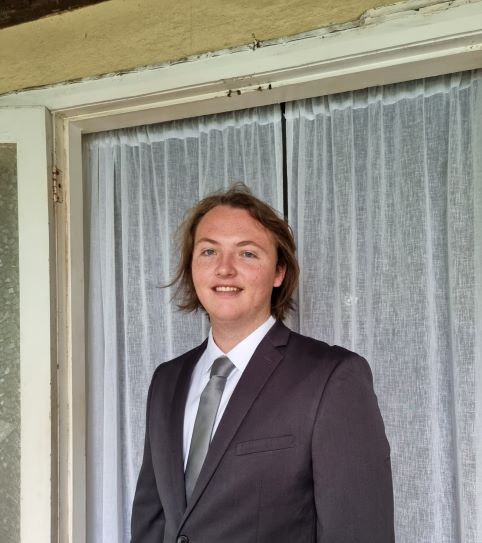 Liam McAneny is a journalist who has written and edited for his University International Relations journal. He graduated with a Bachelor of Arts (International Relations) and Bachelor of Laws from the University of Wollongong in 2021. He joined Momentum Media in 2022 and currently writes for SpaceConnect and Australian Aviation. Liam has a keen interest in geopolitics and international relations as well as astronomy.

Send Liam an email at: [email protected]
Receive the latest developments and updates on Australia's space industry direct to your inbox. Subscribe today to Space Connect here.