The new All-domain Anomaly Resolution Office (AARO) was created back in July this year and was tasked with the job of tracking and investigating reports of "unidentified anomalous phenomena".
The phrase unidentified anomalous phenomena (UAP) was chosen several years ago as a replacement for the moniker of UFO, to reduce stigma and to widen the net of unidentified objects that would be investigated.
As defined by the US Department of Defense, a UAP is any object in space, air, or land or in or under the sea that cannot be identified. The second prong of the definition for the purpose of the AARO office is that the object may pose a threat to US military operations or installations.
The AARO began their investigations starting with the historical reports of UAP encounters reported between 2004 and 2021, which encompassed 144 events. Of these 144 encounters, the AARO said that 80 of them were captured on "multiple sensors".
These statistics were announced publicly by the director of national intelligence in June last year. This announcement, in addition to the establishment of the AARO office for the express purpose of investigating these phenomena and a rare Congressional hearing in May into UAPs has led to significant increases in reports of UAPS.
The director of the AARO, Sean Kirkpatrick, said that the office has "had lots more reporting" since it was set up, before going on to clarify the number was in the "several hundreds".
Some of the AARO's findings and investigations will be revealed in an updated report due to be produced by the director of national intelligence before the end of the year.
Kirkpatrick provided more comments on his agency's mission, as well as emphasising their commitment to producing accurate and scientific findings.
"We have an important and yet challenging mission to lead an interagency effort to document, collect, analyse and when possible, resolve reports of any unidentified anomalous phenomena.
"We apply the highest analytic and scientific standards," he said.
"We execute our mission objectively and without sensationalism and we do not rush to conclusions." 
One of the difficulties of past "UFO" investigations was that often, the US government's own activities were to blame, but due to high-level classification, those reporting or investigating the incidents could not be informed of the true nature of the object they had witnessed.
Kirkpatrick said that this time, the AARO has made sure to work closely with various military and intelligence services within the government to avoid the same situation happening again.
"We are setting up very clear mechanisms with our 'blue' programs, both our DOD and IC programs, to deconflict any observations that come in with 'blue' activity to ensure that we weed those out and we can identify those fairly early on."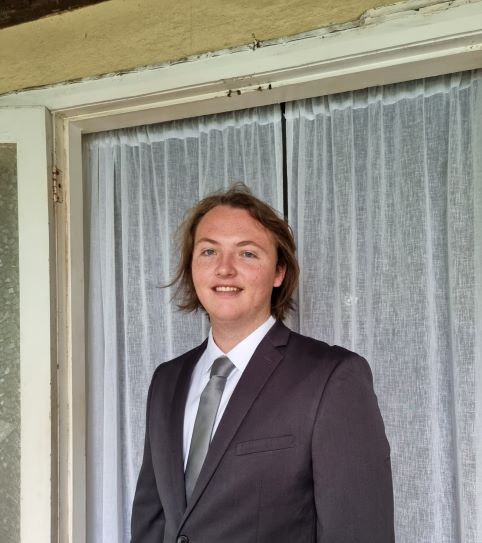 Liam McAneny is a journalist who has written and edited for his University International Relations journal. He graduated with a Bachelor of Arts (International Relations) and Bachelor of Laws from the University of Wollongong in 2021. He joined Momentum Media in 2022 and currently writes for SpaceConnect and Australian Aviation. Liam has a keen interest in geopolitics and international relations as well as astronomy.

Send Liam an email at: [email protected]
Receive the latest developments and updates on Australia's space industry direct to your inbox. Subscribe today to Space Connect here.