The comet was discovered by astronomers in southern California last year in March, who have named it C/2022 E3 (ZTF).
When the comet appears over Earth, it will appear as a dim light that can be seen from dark skies.
The bright green hue of the comet is caused by an envelope of dust and particles that form around the comet as it passes by the sun. The heat of the sun causes the icy outer layer of the comet to instantly turn into gas.
The vaporisation of this layer of dust and particles form the tail of the comet, a feature that makes the comets easily distinguishable from stars in the night sky.
Astronomers spotted the comet using a wide field survey camera at the Zwicky Transient Facility in southern California.
The Zwicky Transient Facility is particularly adept at finding and identifying objects in the night sky due to its custom-built optics. The facility uses an extreme field-of-view mosaic CCD camera which utilises the entire focal plane of the P48 telescope at Palomar Observatory.
The camera can cover 47 square degrees of sky, meaning it provides the largest instantaneous field-of-view of any camera on a telescope of an aperture that is larger than half a metre.
The P48 telescope itself is a 48-inch aperture Samuel Oschin Telescope that operates in a robotically controlled observing mode.
While not visible in Australia until 2 February, the comet has already become visible to those in the Northern Hemisphere.
Professional and amateur astronomers have already been able to point their telescopes to the sky to witness the spectacle of the green comet, with some capturing stunning images of the comet.
The comet is estimated to be shining at a magnitude of around 9.20 in the night sky. Magnitude is a term used in astronomy to describe the brightness of an object, with a higher number meaning it is darker and a lower number meaning the object is brighter.
The green comet's orbit takes it past the furthest reaches of the solar system. This orbit is the reason why the comet has taken around 50,000 years to pass by Earth again.
The last time that the comet passed Earth, Neanderthals roamed the Earth. While it would have been visible to them in the night skies, today's technology allows us to get a much more detailed view of the comet.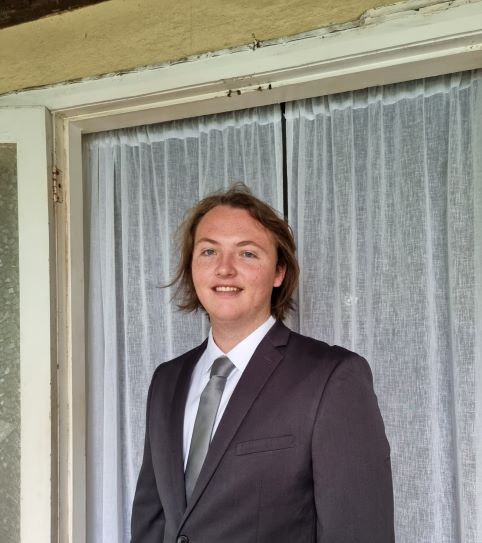 Liam McAneny is a journalist who has written and edited for his University International Relations journal. He graduated with a Bachelor of Arts (International Relations) and Bachelor of Laws from the University of Wollongong in 2021. He joined Momentum Media in 2022 and currently writes for SpaceConnect and Australian Aviation. Liam has a keen interest in geopolitics and international relations as well as astronomy.

Send Liam an email at: [email protected]
Receive the latest developments and updates on Australia's space industry direct to your inbox. Subscribe today to Space Connect here.