Dr Simon Murphy was part of a team that used 'indirect detections' to identify the early signs a star might have a planet, before moving on to using a more traditional imaging process to varify the discovery.
It eventually led scientists to accurately identify a star with a planetary companion, which is now referred to as HIP 99770b.
Formerly a researcher at the University of Sydney, Dr Murphy was recruited to the project in 2021.
"Direct imaging is a very important detection method that we have at our disposal, but so far, only around 20 exoplanets have been discovered using this method," Dr Murphy said.
"The reason for this is these surveys are usually run blind – we observe any star we can see and hope to find a planet.
"To improve the success rate, this study first looked for indicators that a star might have a planet, a technique known as indirect detection.
"This particular star was found to be wobbling across the sky, suggesting it was being pulled around by a planet – and when we imaged the system, we did indeed find one."
There are many benefits to using a multi-technique approach, according to Dr Murphy.
"Imaging can help shed light on a planet's atmospheric properties, such as temperature and its composition," he said.
"However, it doesn't give you the mass or orbit, and this is where indirect detection and the star's wobble comes in.
"Using astrometry, we can track the planet's orbital motion and determine its mass."
Having completed his PhD in astrophysics, Dr Murphy was tasked with investigating the host star, which yielded interesting results.
"This star was located in a collection of stars called the Argus association, of which most stars are roughly the same age – about 40 million years old," he said.
Dr Murphy was also tasked with determining the star's age by studying its pulsations, a technique known as asteroseismology. This showed it to be much older.
"The age we determined from stellar pulsations didn't match the age of stars around it," he said.
"This isn't entirely unexpected – sometimes you get much older interlopers. This star was somewhere in the region of 150 million years old."
The findings could now be used to aid future research.
"The hit rate of this direct imaging, when run blindly, is so low, but it's an important technique that can provide so much information about a planet," he said.
"So, in this instance, we have improved its success rate by combining techniques, which will improve its capabilities for future studies."
The discovery was detailed in a new paper published in Science today (April 14).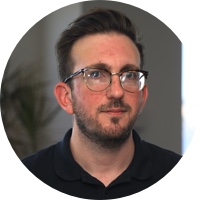 Adam is a journalist who has worked for more than 40 prestigious media brands in the UK and Australia. Since 2005, his varied career has included stints as a reporter, copy editor, feature writer and editor for publications as diverse as Fleet Street newspaper The Sunday Times, fashion bible Jones, media and marketing website Mumbrella as well as lifestyle magazines such as GQ, Woman's Weekly, Men's Health and Loaded. He joined Momentum Media in early 2020 and currently writes for Australian Aviation and World of Aviation.
Receive the latest developments and updates on Australia's space industry direct to your inbox. Subscribe today to Space Connect here.