The distinctive green, purple, and orange lights were also seen in places that would never usually experience the phenomenon, including Victoria, northern spots in New Zealand, and southern cities in the UK.
Auroras — also known as the northern or southern lights — are caused by disturbances such as solar flares or storms on the sun's surface.
These disturbances can push or pull the Earth's magnetic field, pulling it out of shape before it snaps back.
 

 

 

View this post on Instagram
This creates waves that travel through the Earth's atmosphere. It's the electrons riding those waves and colliding with each other that cause the extraordinary colours in the night sky.  
While auroras are common in some parts of the world, New Zealand's University of Otago believes this week's lights were the strongest since 2017.
The geomagnetic storm triggered at the weekend also peaked at a "severe" G4 on the scale used by the US National Oceanic and Atmospheric Administration (NOAA).
"On the afternoon of April 23, a Moderate Solar Flare (M1.7) erupted from the sun expelling a billion tonnes of superheated magnetised gas from the sun known as plasma," the agency said.
"This ejection, known as a Coronal Mass Ejection (CME), travelled at nearly 2 million miles per hour and reached Earth in two days.
 

 

 

View this post on Instagram
"NOAA's Space Weather Prediction Center had issued a Minor Geomagnetic Storm (G1) watch for April 23, 2023, and a Moderate Geomagnetic Storm (G2) watch for April 24, 2023, with only a 5 per cent and 30 per cent chance of the storm reaching strong-extreme conditions on the two days.
"A Strong-Extreme Geomagnetic Storm Warning was issued by SWPC at 3:26 PM EDT on April 23, 2023.  The geomagnetic storm arrived earlier and was stronger than expected."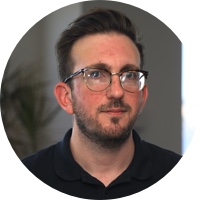 Adam is a journalist who has worked for more than 40 prestigious media brands in the UK and Australia. Since 2005, his varied career has included stints as a reporter, copy editor, feature writer and editor for publications as diverse as Fleet Street newspaper The Sunday Times, fashion bible Jones, media and marketing website Mumbrella as well as lifestyle magazines such as GQ, Woman's Weekly, Men's Health and Loaded. He joined Momentum Media in early 2020 and currently writes for Australian Aviation and World of Aviation.
Receive the latest developments and updates on Australia's space industry direct to your inbox. Subscribe today to Space Connect here.