Traditionally, the phenomenon has only been recorded in colliding galaxies that create the massive stars apparently necessary to generate the bursts.
However, an Australian-based team have now detected them in a much calmer galactic environment.
Fast radio bursts are intense bursts of radio emission that can last just milliseconds and were only first detected in 2007. The exact processes that cause them have long been shrouded in mystery.
Curtin University's Marcin Glowacki led the study, which was published in The Astrophysical Journal last week.
"Of the radio bursts where we've studied their host galaxies in detail, we've seen colliding and merging galaxies. In this research, we aren't seeing those same clear signals of a turbulent galaxy," Dr Glowacki said.
"What we've seen in this new paper is that the host galaxy itself appears undisturbed, quiet even.
"This suggests that either a massive star that caused the fast radio burst was born another way or that this powerful burst was created by something else entirely."
Co-author Dr Karen Lee-Waddell, director of the Australian SKA Regional Centre, said astronomers can so far study the "host" galaxy for only a few fast radio bursts, and this breakthrough highlights the importance of finding many more.
"Research like this is necessary for studying the environments around the mysterious radio bursts, as galaxies are made up of more than just stars," she said.
"We are keen to study fast radio bursts and their host galaxies in great detail, not just to solve an intergalactic mystery but because they can tell us more about the structure and evolution of galaxy systems."
Two teams of researchers are using ASKAP's unique capabilities to investigate these events and their host galaxies at the same time.
Key to this ongoing research is the telescope's unique ability to analyse the gas distribution in galaxies, including hunting for the signatures that could help astronomers better understand the cosmic flashes.
Dr Glowacki and Dr Lee-Waddell will appear on the Space Connect Podcast next week to talk through their work.
The ASKAP telescope — or Australian SKA Pathfinder Telescope — opened in Western Australia in 2012 and is intended to provide a "big picture" view of the universe.
It means that instead of studying a few objects in detail, it can catalogue millions of new galaxies and other astronomical sources.
"ASKAP has 36 dish antennas that work together as one telescope," explains CSIRO.
"The antennas stand three storeys tall, each with a 12-metre-wide dish, and they are dotted across the outback over an area of about six square kilometres.
"Critical to ASKAP's unique capability is a novel radio 'camera' called a phased array feed receiver, located at the apex of each antenna.
"ASKAP generates data at the rate of 100 trillion bits per second — more data at a faster rate than Australia's entire internet traffic.
"At the heart of ASKAP is the 'correlator', a high-speed digital signal processing system that extracts astronomy signals from this massive amount of data.
"Using the Pawsey Supercomputing Research Centre and custom-written software, we produce science-ready datasets of many terabytes for each observation, served to astronomers through ASKAP's science archive."
Dr George Heald, science program director for CSIRO's Australia Telescope National Facility, said ASKAP's greatest strength is its ability to quickly survey a large area of sky.
"Each of ASKAP's 36 dish antennas is equipped with a specialised receiver that radio astronomers can steer to efficiently map the sky," Dr Heald said.
"This helps researchers produce some of the best radio astronomy data in the world, to better understand the universe."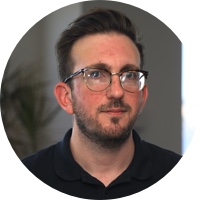 Adam is a journalist who has worked for more than 40 prestigious media brands in the UK and Australia. Since 2005, his varied career has included stints as a reporter, copy editor, feature writer and editor for publications as diverse as Fleet Street newspaper The Sunday Times, fashion bible Jones, media and marketing website Mumbrella as well as lifestyle magazines such as GQ, Woman's Weekly, Men's Health and Loaded. He joined Momentum Media in early 2020 and currently writes for Australian Aviation and World of Aviation.
Receive the latest developments and updates on Australia's space industry direct to your inbox. Subscribe today to Space Connect here.