The "spectacular" phenomenon, described by CSIRO as a galaxy wrapped in a cosmic ribbon, is the first sighted by the Western Australian telescope that is intended to provide a big-picture view of the universe.
The research to discover "NGC 4632" was led by Dr Nathan Deg and Dr Kristine Spekkens from Queen's University Canada and co-authored by CSIRO's Professor Bärbel Koribalski.
"The findings suggest that 1 to 3 per cent of nearby galaxies may have gaseous polar rings, which is much higher than suggested by optical telescopes," Dr Deg said.
"Polar ring galaxies might be more common than previously thought.
"While this is not the first time astronomers have observed polar ring galaxies, NGC 4632 is the first observed with ASKAP, and there may be many more to come."
The galaxy features a ring of gas, which can only be seen at radio wavelengths, orbiting at right angles to its spiral disk, like a parcel wrapped in a ribbon of cosmic gas, dust, and stars.
Professor Koribalski said the WALLABY survey aims to observe the whole southern sky using ASKAP to detect and visualise the gas distribution in hundreds of thousands of galaxies.
"NGC 4632 is one of two polar ring galaxies we've identified from 600 galaxies that were mapped in our first small WALLABY survey," Professor Koribalski said.
"Using ASKAP over coming years, we expect to reveal more than 200,000 hydrogen-rich galaxies, among them many more unusual galaxies like these ones with polar rings."
CSIRO said polar rings are still a puzzle to astronomers, but one possible explanation is that their stellar rings, which appear blended with gas clouds, are shredded material from a passing galaxy.
"Another possibility is that hydrogen gas flows along the filaments of the cosmic web and accretes into a ring around a galaxy, possibly forming stars during this process," the organisation added.
"In the future, polar ring galaxies can also be used to deepen our understanding of the universe, with potential applications in dark matter research. It is possible to use polar rings to probe the shape of dark matter of the host galaxy, which could lead to new clues about the mysterious properties of the elusive substance."
In total, more than 25 global collaborators from countries such as Canada, Australia, South Africa, Ecuador, Burkina Faso, Germany, and China worked on the discovery.
The ASKAP telescope – or Australian SKA Pathfinder Telescope – opened in Western Australia in 2012 and aims to catalogue millions of new galaxies and other astronomical sources.
"ASKAP has 36 dish antennas that work together as one telescope," explains CSIRO.
"The antennas stand three storeys tall, each with a 12-metre-wide dish, and they are dotted across the outback over an area of about six square kilometres.
"Critical to ASKAP's unique capability is a novel radio 'camera' called a phased array feed receiver, located at the apex of each antenna.
"ASKAP generates data at the rate of 100 trillion bits per second – more data at a faster rate than Australia's entire internet traffic.
"At the heart of ASKAP is the 'correlator', a high-speed digital signal processing system that extracts astronomy signals from this massive amount of data.
"Using the Pawsey Supercomputing Research Centre and custom-written software, we produce science-ready datasets of many terabytes for each observation, served to astronomers through ASKAP's science archive."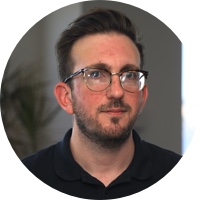 Adam is a journalist who has worked for more than 40 prestigious media brands in the UK and Australia. Since 2005, his varied career has included stints as a reporter, copy editor, feature writer and editor for publications as diverse as Fleet Street newspaper The Sunday Times, fashion bible Jones, media and marketing website Mumbrella as well as lifestyle magazines such as GQ, Woman's Weekly, Men's Health and Loaded. He joined Momentum Media in early 2020 and currently writes for Australian Aviation and World of Aviation.
Receive the latest developments and updates on Australia's space industry direct to your inbox. Subscribe today to Space Connect here.