It comes as the nation in October set out a plan to grow its industry to create 20,000 jobs and secure £4 billion of the global space market by 2030, pushing a similar strategy to Australia.
The specialist group – spearheaded by Space Scotland's Environmental Task Force, AstroAgency, Optimat and backed by the government – will work with companies, international collaborators and the public sector to develop the roadmap.  
"From greener rocket propellants to using satellites to help restore local peatlands and track typhoons, Scottish space companies and universities are making great strides towards enabling a more sustainable future", said Kristina Tamane, co-chair of Space Scotland's Environmental Task Force and Space Sector Lead at University of Edinburgh.
"This roadmap is an opportunity to unite these activities and identify where we can collaborate more effectively."
The roadmap will involve research, consultations with space sustainability professionals and will highlight priority actions needed to take, such as net zero ambitions and addressing global challenges.
It also will entail information on developing sustainable spaceports and launch vehicles, as the nation focuses on boosting commercial efforts.
Sustainability in space has been a key theme in the industry for the past few years, seeing governments and companies shift towards greener practices in response to consumer demand and a rise in space debris.
Scotland, although slower to the space race, is one of the world's largest satellite manufacturers (close to California) and its geographic location serves as a beneficial launch spot due to its access to polar and sun-synchronous orbit.
Orbex Space, a UK-based private orbital launch services company is set on blasting off the first home-built rocket from local territory this year. 
The test launch pad has been installed near Scotland's northern coast, and its success will mark the beginning of its sovereign capability.
AstroAgency is a marketing firm based on assisting start-ups in the commercial space sector and is a key collaborator in the roadmap.
"We want to leave no stone unturned," said founder Daniel Smith.
"This is an important opportunity for Scotland to lead by example in developing the space sector of tomorrow, both on the ground and in orbit."
Once the roadmap is drafted, it will be shared with Space Scotland and other stakeholders for approval to be published later in 2022.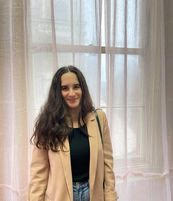 Bella Richards is a journalist who has written for several local newspapers, her university newspaper and a tech magazine, and completed her Bachelor of Communications (Journalism) at the University of Technology Sydney in 2020. She joined Momentum Media in 2021, and has since written breaking news stories across Space Connect, Australian Aviation and World of Aviation.
You can email Bella on: [email protected]
Receive the latest developments and updates on Australia's space industry direct to your inbox. Subscribe today to Space Connect here.