James Brown, the CEO of the not-for-profit organisation advocating for Australia's space industry, said this marked the first time the country "arrived in force" at the major space event, showing that the nation is "here to do business".
His comments were made in a Space Connect Podcast episode that will soon be released. 
The Space Symposium, held in Colorado Springs, is the largest industry event of the year, hosting space leaders from across the globe. It began in 1984, starting with barely 250 attendees, but now boasts over 10,000 people.
"Look, I think to be a bit parochial, Australia is the belle of the ball at the moment. In many ways at this conference, it's a partner of choice," Brown said.  
"Everyone is interested in working with Australia."
According to the CEO, around 130 Australians from over 40 companies attended the event – the largest national presence ever. 
Brown said it's clear international space companies, agencies and organisations intend to work with Australia due to its geographical advantages.
"I mean, Australia's southern hemisphere location is right on the booth; we see things that other people can't see," Brown said.
"So as a number of global constellations are being built, whether it's by SpaceX, whether it's by Amazon's Project Kuiper, whether it's OneWeb, people need to have a presence in Australia to be able to control those constellations, from a space situational awareness and space domain awareness point of view."
As more companies and agencies launch into space, the international industry will increasingly rely on Australia's ground stations to track their satellites in orbit.
However, while the nation has many advantages, Brown said there are challenges Australia will continue to face in this new era of the space industry, such as the workforce shortage, which was a prevalent topic at the event. 
"It's a critical problem in Australia, it's a critical problem in almost every other country that's trying to do things in space. There just aren't enough engineers, there just aren't enough technically qualified people who are able to work on space projects," Brown said.
"We'll bring back from this conference some really great ideas that we might implement in Australia, but workforce will be an ongoing challenge."
Australia's space skill shortage has been a continuous battle for the industry, and many have feared it will be the main roadblock between reaching a $12 billion economy.
In 2021, a report headed by SmartSat Cooperative Research Centre (CRC) and the Australian Space Agency found that out of 319 skills used in Australia's space industry, all but nine experienced some level of shortage.
An additional 86 were identified as skills requiring more attention due to imminent demand and insufficient training providers.
While Brown said "no one really has the silver bullet solution" for the problem, he believes it is important to expand the range of jobs needed in space, to get more workers involved.
"You need food in space, so space chefs and cooks are going to be a thing. Enrico Palermo talks about needing space traders and space dentists, space lawyers," he said.
"So, all of those skill sets are needed, and that message is getting out there. Kids love space, now we just need to tell them there is a job for you in space in Australia in the future."
Brown also said along with the skill shortage, the Australian industry will also face the lack of space customers, amid the rise of industry start-ups within the nation.
"We've been talking to government a lot over the last 18 months about how they should use space, how they're reliant on space. We now need to do that across a range of other industries," Brown added.
Space is relied upon daily, and often people don't realise it. Whether it's using a GPS, forecasting weather or using internet – these are all possible through utilising space.
Brown said the industry must show how others already rely on space, and how these companies can solve problems for them by using space-derived data.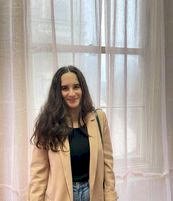 Bella Richards is a journalist who has written for several local newspapers, her university newspaper and a tech magazine, and completed her Bachelor of Communications (Journalism) at the University of Technology Sydney in 2020. She joined Momentum Media in 2021, and has since written breaking news stories across Space Connect, Australian Aviation and World of Aviation.
You can email Bella on: [email protected]
Receive the latest developments and updates on Australia's space industry direct to your inbox. Subscribe today to Space Connect here.