The first test run of the new system was carried out last week with a flight from Burbank, California to San Jose carrying about 12 passengers.
This is the first inflight demonstration of Starlink's internet service, which has been rolled out to over 500,000 customers in rural areas across several countries.
While the flight only lasted one hour and carried just 12 people, a range of internet-connected devices on the plane were intentionally switched on to simulate internet usage equivalent to somewhere between 20 and 30 people.
The speeds achieved by Starlink during the flight exceeded 100mbps at times and were measured by Ookla, a popular broadband speed testing application. 
Activities undertaken as part of the test included streaming high-quality video over Netflix and YouTube, conducting video chats via various messaging applications and general internet browsing and emails.
Starlink is SpaceX's flagship internet service, utilising a constellation of over 3,000 satellites in low-Earth orbit to provide constant broadband connection to its customers.
As Starlink's satellites are in low-Earth orbit, they circle the planet every 90 to 120 minutes, which results in lower latency and greater connectivity compared to other internet satellite providers which generally operate in geostationary orbit.
Satellites in geostationary orbit rotate with the Earth, mimicking its location and providing coverage over a specific area. The downside to this method is that geostationary orbit is about 35,000 kilometres away from Earth, while satellites in low-Earth orbit are only around 1,000 kilometres away.
While Starlink satellites are far closer to Earth, they are also far smaller than the majority of traditional telecommunications and internet satellites, meaning they can provide less bandwidth.
This lack of bandwidth is one of the concerns about using Starlink for inflight Wi-Fi services. While the system has been demonstrated to work capably for small numbers of passengers, it is yet to be proven with larger aircraft, where it will need to service up to 300 passengers.
Hawaiian Airlines is planning to use Starlink to provide inflight Wi-Fi services on its Airbus A330-200, A321-200neo and upcoming Boeing B787-9 Dreamliner fleet that will operate services across the continental US, Asia and the Oceanic region.
The CEO of Hawaiian Airlines, Peter Ingram, explained their reasoning for choosing Starlink as their airborne internet service provider, despite having the option of established service providers such as Intelsat and Viasat available.
"We waited until technology caught up with our high standards for guest experience, but it will be worth the wait. Our guests can look forward to fast, seamless and free Wi-Fi to complement our award-winning onboard Hawaiian hospitality," he said.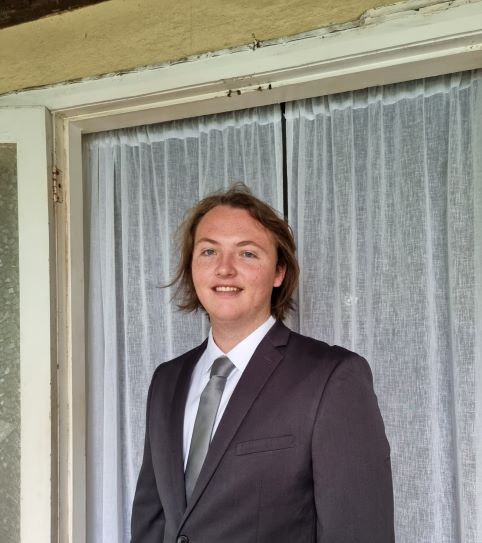 Liam McAneny is a journalist who has written and edited for his University International Relations journal. He graduated with a Bachelor of Arts (International Relations) and Bachelor of Laws from the University of Wollongong in 2021. He joined Momentum Media in 2022 and currently writes for SpaceConnect and Australian Aviation. Liam has a keen interest in geopolitics and international relations as well as astronomy.

Send Liam an email at: [email protected]
Receive the latest developments and updates on Australia's space industry direct to your inbox. Subscribe today to Space Connect here.