The event will see entrepreneurs, students, engineers and developers working side by side to solve some of the biggest real-world challenges facing the space industry today.
Organised by the French space agency, Centre National d'Etudes Spatiales (CNES), and the European Space Agency (ESA), the competition will be held at the university's Innovation & Collaboration Centre (ICC).
While the event is held in person in Adelaide, it also runs simultaneously around the world, allowing teams to participate remotely for the 24 hours it is open.
The event is supported by local sponsors in addition to its international organisers including the Australian Space Agency, Accenture, SmartSat CRC, Optus, and Southern Launch, among others.
Teams will be faced with several of the most pressing issues across the space sector, including the issue of addressing climate change with Earth observation, using satellites to detect infectious diseases, mitigating collisions between spacecraft and space debris, and how to settle humans on Mars.
Jasmine Vreugdenburg, the deputy director of business incubation at the UniSA, spoke about the history of the event in Australia.
"The ICC brought ActInSpace to Australia for the first time in 2018, and since then, we have seen competitors forge and develop their own space start-ups.
"This is why we love hosting ActInSpace here in Adelaide — we are encouraging local talent to look at the space industry as a viable career option, and then they become hooked.
"Yes, we are excited for the competition itself, but we also anticipate that some incredible space businesses will be developed thanks to this event," she added.
The last time the event was held, which was in 2020, it saw more than 530 teams compete from 61 cities in 40 countries, with 2,300 people involved in total.
The event itself is free and open to anyone over the age of 18 to participate, with UniSA encouraging anyone with an interest in space to join.
Vreugdenburg also commented on the opportunities that participating in the competition could provide for entrants.
"Our national event will also allow all our participants to connect with key space experts and business acumen, and they will then pitch their final solution to a panel of judges, including representatives from the Australian Space Agency and Accenture.
"We are really looking forward to the solutions they come up with and we hope to uncover the next big idea for the space industry, which will stack up against the rest of the world in France 2023."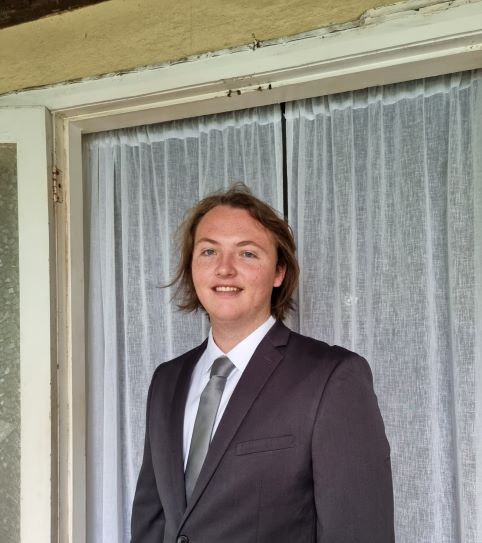 Liam McAneny is a journalist who has written and edited for his University International Relations journal. He graduated with a Bachelor of Arts (International Relations) and Bachelor of Laws from the University of Wollongong in 2021. He joined Momentum Media in 2022 and currently writes for SpaceConnect and Australian Aviation. Liam has a keen interest in geopolitics and international relations as well as astronomy.

Send Liam an email at: [email protected]
Receive the latest developments and updates on Australia's space industry direct to your inbox. Subscribe today to Space Connect here.