Both countries signed the accords at the recent US-Africa Space Forum which was held in Washington DC.
The director-general of the Rwandan Space Agency, Colonel Francis Ngabo, and the Nigerian Minister of Communications and Digital Economy, Isa Ali Ibrahim, represented their nations and signed the documents in the presence of NASA Administrator Bill Nelson.
The move is a significant step forward for international cooperation on the use of space, bringing the African continent into the fold of like-minded spacefaring nations.
The two nations are the 22nd and 23rd signatories to the accords, and join the ranks of Australia, New Zealand, Canada, Italy, Japan and a list of other countries concerned with the sustainable use of space.
The Artemis Accords are non-binding but set out a broad range of space-related issues that countries have agreed to cooperate on.
Among the issues agreed upon within the accords are a series of concerns related to the sustainable and peaceful use of space and the peaceful exploration of the moon.
The US State department released a statement following the signing of the accords by the two nations.
"Nigeria and Rwanda became the first African nations to sign the Artemis Accords. Participants in the forum, which was part of the US-Africa Leaders Summit, discussed how to further shared goals through the peaceful exploration and use of outer space.
"Signatories commit to principles to guide their civil space activities, including the public release of scientific data, responsible debris mitigation, registration of space objects, and the establishment and implementation of interoperability standards," the statement went on to say.
The accords are a continuation of the values and principles expressed by the Outer Space Treaty of 1967 and seek to build upon that treaty and various other international instruments that have been adopted by the UN in the years since.
A key goal of the accords is to encourage further cooperation for space exploration, particularly by planning for increased interoperability between systems used in space that have been designed in different countries.
Debris mitigation is also a core issue of the accords, and is a hot topic at the moment, with increasing amounts of satellites being placed into orbit in the last few years.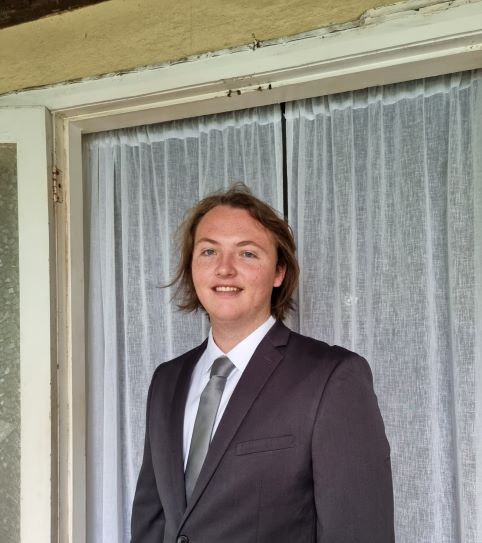 Liam McAneny is a journalist who has written and edited for his University International Relations journal. He graduated with a Bachelor of Arts (International Relations) and Bachelor of Laws from the University of Wollongong in 2021. He joined Momentum Media in 2022 and currently writes for SpaceConnect and Australian Aviation. Liam has a keen interest in geopolitics and international relations as well as astronomy.

Send Liam an email at: [email protected]
Receive the latest developments and updates on Australia's space industry direct to your inbox. Subscribe today to Space Connect here.