ALMA, short for Atacama Large Millimeter Array, has been out of action since 29 October when it suffered a severe cyber attack against its computer systems, shutting down servers and operating computers.
The ALMA telescope is an astronomical interferometer designed to observe electromagnetic radiation by using 66 radio telescopes in conjunction.
The telescope is the most powerful in the world for observing molecular gas and dust and is designed to produce data about planetary systems and the composition of nebulae, galaxies and the origins of life.
It is operated by the European Southern Observatory (ESO), an intergovernmental research organisation that operates some of the largest telescopes in the southern hemisphere.
The October cyber attack on the facility was extensive, halting all astronomical observations and leaving the telescope without a website and with limited email service.
ALMA director Sean Dougherty spoke about the incident and the team's efforts to get back online.
"To resume science observations was our top priority following the attack," he said.
"It took a tremendous amount of work following the recovery of the computer systems to deliver the complete end-to-end testing."
Such testing would be necessary before the telescope was functional again due to the precision needed when calibrating and operating the telescope.
"It has been an enormous challenge to rebuild our systems to return to observing securely," Dougherty added.
The ALMA observatory also released a statement regarding the attack against its systems.
"The computing staff took immediate countermeasures to avoid loss and damage to scientific data and IT infrastructure," they said.
"In the coming weeks, the focus will be on recovering testing infrastructure and systems like the ALMA website and other services, which will allow the recovery of all the functionalities existing before the cyber attack."
The attack on the telescope is a timely reminder that cyber security concerns must not be ignored across the space and science sectors.
With large sections of the space industry being critical to defence activities as well as critical civilian infrastructure such as GPS, telecommunications, weather forecasting and internet access, it is imperative that the industry remains vigilant and well-prepared against cyber attacks.
There has been increasing focus on the issue of cyber security in the space sector from government and defence entities in Australia, with the Australian government marking space assets as "critical infrastructure" and refocusing attention on efforts to protect these vital assets.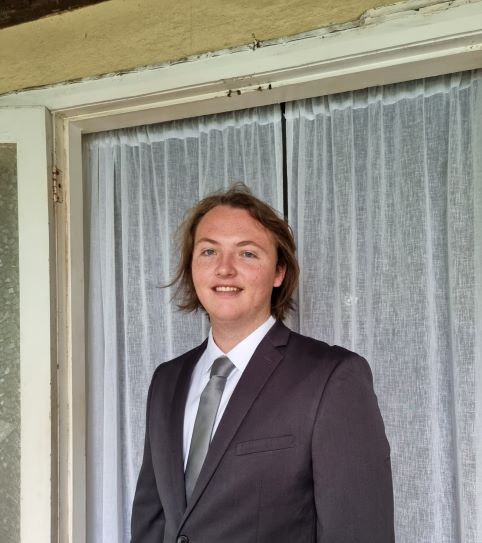 Liam McAneny is a journalist who has written and edited for his University International Relations journal. He graduated with a Bachelor of Arts (International Relations) and Bachelor of Laws from the University of Wollongong in 2021. He joined Momentum Media in 2022 and currently writes for SpaceConnect and Australian Aviation. Liam has a keen interest in geopolitics and international relations as well as astronomy.

Send Liam an email at: [email protected]
Receive the latest developments and updates on Australia's space industry direct to your inbox. Subscribe today to Space Connect here.