Airbus will work with the US-based Voyager Space on the Starlab space station, providing technical expertise in the design and support of the space station.
The initial announcement did not include in-depth details of the partnership, merely stating that Airbus will be involved in the development.
Voyager has already announced in 2021 that it will be working with space industry giant Lockheed Martin on the Starlab project. Now, with Airbus at the table as well, the future prospects of the commercial space station look bright.
It is hoped that Airbus' involvement in the project will make it easier for European governments and corporations to access the Starlab space station once the International Space Station is retired in 2031.
The Starlab space station is expected to include a docking node and bus, and an inflatable module that will be able to house up to four astronauts at one time.
Starlab has been in development for several years, with Voyager winning a contract from NASA for commercial low-Earth orbit (LEO) development in 2021, worth $160 million.
The contract is part of NASA's plan to future-proof orbital space operations once the International Space Station is retired. NASA plans to transition its space activities to using commercial space stations such as Starlab or Axiom Space's planned space station.
Airbus' executive vice president of space systems, Jean-Marc Nasr, commented on the space station deal.
"This collaboration is an important step in making Starlab a reality, providing a foundation for long-lasting European and American leadership in space."
His sentiments were echoed by Dylan Taylor, chairman and chief executive of Voyager Space, who released a statement regarding the partnership.
"Working with Airbus, we will expand Starlab's ecosystem to serve the European Space Agency (ESA) and its member state space agencies to continue their microgravity research in LEO."
The partnership between Airbus and Voyager is an important step in bringing Europe's space industry into the fold of plans for commercial space stations.
Concerns have been raised about European governments and scientific organisations having to pay to use commercial space stations once the ISS is retired, a move that may prove problematic in the minds of European taxpayers.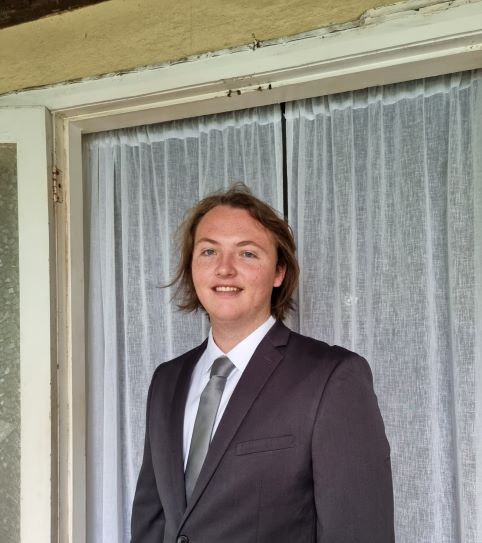 Liam McAneny is a journalist who has written and edited for his University International Relations journal. He graduated with a Bachelor of Arts (International Relations) and Bachelor of Laws from the University of Wollongong in 2021. He joined Momentum Media in 2022 and currently writes for SpaceConnect and Australian Aviation. Liam has a keen interest in geopolitics and international relations as well as astronomy.

Send Liam an email at: [email protected]
Receive the latest developments and updates on Australia's space industry direct to your inbox. Subscribe today to Space Connect here.