The Department of Air Force will coordinate to rapidly develop, test, and field space capabilities, according to a new memorandum.
The memorandum is underpinned by the development of smaller systems to minimise non-recurring engineering, shorten development timelines, and acquire ground or software-intensive systems in more manageable pieces that can be delivered faster.
There should also be a focus on shorter development cycles to achieve quicker solutions and drive for three-year or less contract scope to capitalise on government research and development.
The memorandum recommends using fixed-price contracts to address program stability by shortening contract timelines to three years or less from authority to proceed to launch.
Assistant Secretary of the Air Force for Space, Frank Calvelli, said there is a need to prioritise driving speed into acquisitions, build resilient space architectures, and integrate the space architecture with other domains.
"Today, our space systems are increasingly under threat," he said.
"Strategic competitors want to deny our advantage in space during a potential conflict. Our current space architecture was designed when space was a benign environment.
"To meet the pacing threat, we are transforming from the few 'big juicy targets' of the past to a more proliferated and resilient architecture that can be counted on during times of crisis and conflict.
"The traditional ways of doing space acquisition must be reformed in order to add speed to our acquisitions to meet our priorities. Former approaches of developing a small amount of large satellites, along with large monolithic ground systems taking many years to develop, can no longer be the norm."
Calvelli's nine space acquisition tenets, which the memorandum is based on, also recommend that contracting officers should be collocated within program executive officer teams, while special access programs and over-classifying should be avoided.
Industry should be accountable to execute on cost, schedule, and meeting performance commitments on the contract.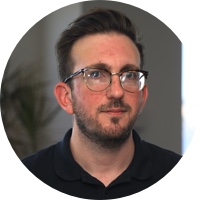 Adam is a journalist who has worked for more than 40 prestigious media brands in the UK and Australia. Since 2005, his varied career has included stints as a reporter, copy editor, feature writer and editor for publications as diverse as Fleet Street newspaper The Sunday Times, fashion bible Jones, media and marketing website Mumbrella as well as lifestyle magazines such as GQ, Woman's Weekly, Men's Health and Loaded. He joined Momentum Media in early 2020 and currently writes for Australian Aviation and World of Aviation.
Receive the latest developments and updates on Australia's space industry direct to your inbox. Subscribe today to Space Connect here.