Sir Richard Branson's space tourism company was conducting the third crewed test of its VSS Unity spaceplane into suborbital space on Saturday when the test was abandoned part way through.
The suborbital spaceplane was carried to an altitude of roughly 44,000 feet by its twin-fuselage mothership, dubbed White Knight 2. 
It then detached from the carrier plane around 9:15am local time, but a live video stream appeared to show the engines firing only for a brief moment.
"The ignition sequence for the rocket motor did not complete," Virgin Galactic said on Twitter. 
"Vehicle and crew are in great shape. We have several motors ready at Spaceport America. We will check the vehicle and be back to flight soon."
The pilots and engineers on board the plane all returned safely to New Mexico's Spaceport following the incident.
Virgin Galactic CEO Michael Colglazier took to the company's Twitter and said: "Today's flight landed beautifully, with pilots, planes, and spaceship safe, secure, and in excellent shape — the foundation of every successful mission! Our flight today did not reach space as we had been planning.
"After being released from its mothership, SpaceShipTwo Unity's onboard computer that monitors the rocket motor lost connection. As designed, this triggered a fail-safe scenario that intentionally halted ignition of the rocket motor.
"Following this occurrence, our pilots flew back to Spaceport America and landed gracefully as usual."
Colglazier said Virgin Galactic will be evaluating all the data, including the root cause assessment of the computer communication loss, and intends to plan another flight test in the future.
The test flight was intended to gather crucial test data needed to advance Virgin Galactic's commercial spaceflight licence with the US Federal Aviation Administration.
The flight was conducted with the aim of testing elements of the spacecraft's customer cabin, stabilisers and flight controls during boost.
The company is aiming to fly its customers into suborbital space for the first time next year.
VSS Unity is Virgin Galactic's latest SpaceShipTwo vehicle; a six-passenger, two-pilot craft that is designed to make brief jaunts to suborbital space. 
SpaceShipTwo takes off from a runway beneath the wing of a carrier plane called WhiteKnightTwo. WhiteKnightTwo carries the spaceplane to an altitude of about 50,000 feet, where SpaceShipTwo drops free and makes its own way to suborbital space.
To date, Unity has reached space twice, on two previous test flights conducted in December 2018 and February 2019.
Both previous missions took off from ports in California, close by to the HQ of Virgin Galactic's manufacturing subsidiary, The Spaceship Company.
The third spaceflight was the first that Unity made from Spaceport America, the current hub of the company's commercial operations, and the intended destination for wealthy thrill-seekers to eventually board one of Virgin Galactic's rocket-powered plans for a quick trip to the edge of space.
According to Virgin Galactic, about 600 people have already bought their ticket to ride SpaceShipTwo when it is in full operation, each paying around $250,000 for the privilege.
The company paused further ticket sales, however plans to re-open them next year, after Virgin Group founder Sir Richard Branson takes his seat aboard a VSS Unity test flight.
The company claims a further 400 people have expressed interest in purchasing tickets in the future.
Currently, The Spaceship Company is building two more SpaceShipTwo vehicles, with the first expected to be rolled out of the California factory in early 2021.
The company is aiming to obtain its official commercial operating licence from the FAA once fully completing all its necessary test flights.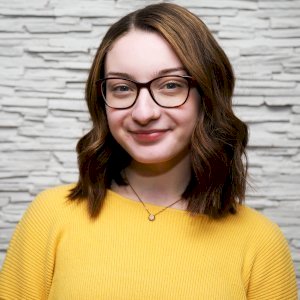 Writer – Defence and Aerospace, Momentum Media
Hannah joined Momentum as a journalist in 2019, and has since written breaking news stories across a diverse range of corporate industries, including finance, real estate, investments and aviation. She has a keen interest in the global aviation sector, with a particualy focus on improving overall individual wellbeing across the aerospace industry.
Hannah graduated from Macquarie University in Sydney Australia with a Bachelor of Media (Journalism) and is currently pursuing postgraduate studies.
Send Hannah an email at [email protected] or connect via Twitter or LinkedIn.
Receive the latest developments and updates on Australia's space industry direct to your inbox. Subscribe today to Space Connect here.