After almost six and a half months since launch, NASA's Perseverance rover is expected to land on Mars later this week to begin exploration of the planet.
During its entry, descent, and landing (EDL), the spacecraft's protective aeroshell — the Mars Entry, Descent, and Landing Instrumentation 2 (MEDLI2) — is expected to collect critical data about the harsh entry environment during its entry through the planet's atmosphere.
The MEDLI2 data will then be used to help inform the designs of entry systems for future robotic and crewed Mars missions.
MEDLI2 includes three types of sensors – thermocouples, heat flux sensors, and pressure transducers – designed to measure extreme heat and pressure during entry.
The system also includes electronics and hardware for recording the thermal and pressure loads experienced during entry and through the parachute deployment.
In total, 28 sensors have been placed across the heat shield and back shell of the Mars 2020 entry vehicle.
This is expected to help NASA develop a deeper understanding of the heating phenomena on a heat shield, density of the Martian atmosphere, and impact of lower-altitude winds on the entry vehicle's flight path.
According to the space agency, MEDLI2 would also provide the first-ever direct heat measurements experienced by an entry vehicle's back shell at Mars.
"Recent successful checkouts of our MEDLI2 hardware during the Mars 2020 cruise demonstrates that our system is performing as intended and has survived the initial round of harsh flight environments," Henry Wright, MEDLI2 project manager at NASA's Langley Research Center, said.
"We are eager for the successful EDL of Mars 2020."
The Perseverance rover is expected to land on Mars' surface on Thursday (18 February).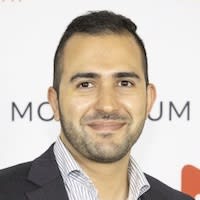 News Editor – Defence and Cyber, Momentum Media
Prior to joining the defence and aerospace team in 2020, Charbel was news editor of The Adviser and Mortgage Business, where he covered developments in the banking and financial services sector for three years. Charbel has a keen interest in geopolitics and international relations, graduating from the University of Notre Dame with a double major in politics and journalism. Charbel has also completed internships with The Australian Department of Communications and the Arts and public relations agency Fifty Acres.
Receive the latest developments and updates on Australia's space industry direct to your inbox. Subscribe today to Space Connect here.