NASA's Jet Propulsion Laboratory has confirmed that the agency's most advanced rover, Perseverance, has touched down on Mars' Jezero Crater following a 472-million-kilometre journey that lasted almost seven months.
Upon landing on the surface, Perseverance began capturing images of the Red Planet, transmitting them back to Earth.
Engineers will now check on the health of the rover and deploy the remote sensing mast to ensure it can continue to take pictures.
Over the following weeks, the team will inspect the rover and load new flight software to prepare for its search for ancient life on Mars, while the Ingenuity Mars Helicopter team ensures the rover is prepared for the first attempt at controlled, powered aerodynamic flight on another planet.
"This landing is one of those pivotal moments for NASA, the United States and space exploration globally – when we know we are on the cusp of discovery and sharpening our pencils, so to speak, to rewrite the textbooks," acting NASA administrator Steve Jurczyk said.
"The Mars 2020 Perseverance mission embodies our nation's spirit of persevering even in the most challenging of situations, inspiring and advancing science and exploration. The mission itself personifies the human ideal of persevering toward the future and will help us prepare for human exploration of the Red Planet in the 2030s."
Thomas Zurbuchen, associate administrator for science at NASA, noted that rock samples from the foreign planet are one step closer to being examined by scientists.
"Perseverance is the first step in bringing back rock and regolith from Mars. We don't know what these pristine samples from Mars will tell us. But what they could tell us is monumental – including that life might have once existed beyond Earth," he added.
NASA's JPL director Michael Watkins added that the rover's landing would pave the way for human missions on Mars.
"Landing on Mars is always an incredibly difficult task, and we are proud to continue building on our past success," Watkins said.
"But, while Perseverance advances that success, this rover is also blazing its own path and daring new challenges in the surface mission.
"We built the rover not just to land, but to find and collect the best scientific samples for return to Earth, and it's incredibly complex sampling system and autonomy not only enable that mission, they set the stage for future robotic and crewed missions."
The Mars Entry, Descent and Landing Instrumentation 2 (MEDLI2) sensor suite collected data about Mars' atmosphere during entry, with the Terrain-Relative Navigation system autonomously guiding the spacecraft during final descent.
The data is expected to help future human missions land on other worlds more safely and with larger payloads.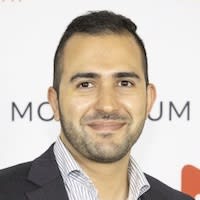 News Editor – Defence and Cyber, Momentum Media
Prior to joining the defence and aerospace team in 2020, Charbel was news editor of The Adviser and Mortgage Business, where he covered developments in the banking and financial services sector for three years. Charbel has a keen interest in geopolitics and international relations, graduating from the University of Notre Dame with a double major in politics and journalism. Charbel has also completed internships with The Australian Department of Communications and the Arts and public relations agency Fifty Acres.
Receive the latest developments and updates on Australia's space industry direct to your inbox. Subscribe today to Space Connect here.