Crew members on board the International Space Station are getting ready to undertake the fourth spacewalk of the year on Friday, where they are expected to finalise this round of modifications on the ISS' solar array.
Kate Rubins of NASA and Soichi Noguchi of JAXA are to complete adjustments to the space station's solar arrays, which are expected to be equipped with new solar arrays arriving onboard the SpaceX Dragon this year.
While both crew members are undertaking the spacewalk, other ISS crew members will be undertaking their ongoing research and maintenance.
Astronauts Shannon Walker and Michael Hopkins undertook alterations to the ISS' water recycling system and the 'Waste and Hygiene Compartment' on Wednesday. Meanwhile, this week Victor Glover, an onboard engineer from NASA, fitted the ISS with the Spaceborne Computer-2. The goal of the computer is to use artificial intelligence to undertake scientific analysis onboard the ISS rather than Earth.
The spacewalk is expected to last for about six and a half hours, and will commence at 7am EST.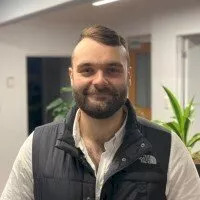 Liam began his career as a speechwriter at New South Wales Parliament before working for world-leading campaigns and research agencies in Sydney and Auckland. Throughout his career, Liam has managed and executed a range of international media and communications campaigns spanning politics, business, industrial relations and infrastructure. He's since shifted his attention to researching and writing extensively on geopolitics and defence, specifically in North Africa, the Middle East and Asia. He holds a Bachelor of Commerce from the University of Sydney and is undertaking a Masters in Strategy and Security from UNSW Canberra.
Receive the latest developments and updates on Australia's space industry direct to your inbox. Subscribe today to Space Connect here.