EOS United States confirmed this week that their business unit SpaceLink had been asked to apply to the International Space Station (ISS) US National Laboratory to showcase its communications services, following the success of the concept summary.
SpaceLink's communications services had met flight standards set by the Centre for the Advancement of Science in Space (CASIS), giving SpaceLink the green light to showcase their communications platform, which will enable data exchange as well as voice and video communications between the ISS and Earth.
This comes following SpaceLink's appointment of a new group of executives in key roles across the organisation. 
[Related: Kleos expands satellite operations team]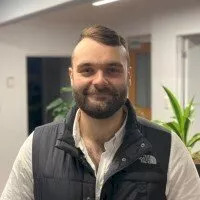 Liam began his career as a speechwriter at New South Wales Parliament before working for world-leading campaigns and research agencies in Sydney and Auckland. Throughout his career, Liam has managed and executed a range of international media and communications campaigns spanning politics, business, industrial relations and infrastructure. He's since shifted his attention to researching and writing extensively on geopolitics and defence, specifically in North Africa, the Middle East and Asia. He holds a Bachelor of Commerce from the University of Sydney and is undertaking a Masters in Strategy and Security from UNSW Canberra.
Receive the latest developments and updates on Australia's space industry direct to your inbox. Subscribe today to Space Connect here.