Electro Optic Systems (EOS) unveiled new laser technology this week to mitigate the risk of space debris. The laser technology utilises a Guide Star Laser to detect and move debris in orbit. The system is expected to improve on existing technology in the field, manoeuvring the debris at an even faster rate.
The innovation was a joint venture between EOS and the Space Environment Research Centre (SERC), and will be owned by EOS. EOS further utilised US, Australian and Japanese research from the federal government's Cooperative Research Centre.
EOS noted that Australia-based research has been critical to laser technology for 35 years, via Canberra's Mt Stromlo Observatory. Previous research undertakings at Mt Stromlo included monitoring movement of tectonic plates and detecting space debris.
The guide star is caused by activated sodium atoms at specific altitudes, caused by a yellow beam. This guide star allows scientists to detect required measurements for a second laser to manoeuvre the debris. 
EOS further outlined that space debris are a critical threat to some US$700 billion of space equipment, with debris such as small "flakes of paint measuring only 5mm" able to damage satellites. With a number of growing satellites in orbit, the risk to space infrastructure caused by debris is expected to increase.
SERC was funded by EOS, the CRC program and scientists from Australia, the US and Japan.
Dr Ben Greene, chief executive of EOS, outlined that the new development is critical to the mitigation of risk caused by space debris.
"Space debris is a major societal threat, globally but especially in Australia due to our heavy economic dependence on space assets. For decades EOS has been a world leader in the tracking and classification of space debris. Our accurate, dynamic database of space objects is the key pre-requisite for the active manipulation of those space objects from the ground using lasers, but this capability has long been out of reach, requiring major advances in technology," Dr Greene said.
"EOS progressively researched and developed the required technologies until, in 2014, we initiated an international collaboration (SERC) to accelerate the final stages. This research has recently concluded as planned and expected, and the remote manipulation of suitable objects in space can now be undertaken.
"EOS already makes a major contribution to mitigation of the space debris threat through our accurate space debris tracking, but after international co-ordination we expect to make a further contribution by actively moving hazardous debris from impact trajectories.
"The reduction in risk from space debris has broad societal benefits as well as direct benefits to EOS, as a satellite proprietor and space operator."
[Related: EOS announces new STEM funding grants]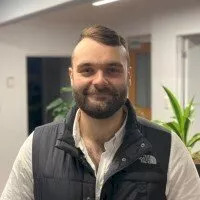 Liam began his career as a speechwriter at New South Wales Parliament before working for world-leading campaigns and research agencies in Sydney and Auckland. Throughout his career, Liam has managed and executed a range of international media and communications campaigns spanning politics, business, industrial relations and infrastructure. He's since shifted his attention to researching and writing extensively on geopolitics and defence, specifically in North Africa, the Middle East and Asia. He holds a Bachelor of Commerce from the University of Sydney and is undertaking a Masters in Strategy and Security from UNSW Canberra.
Receive the latest developments and updates on Australia's space industry direct to your inbox. Subscribe today to Space Connect here.