The Australian Communications and Media Authority (ACMA) has published findings from a recent market study of the Australian space sector, which involved an examination of 31 entities operating within the space sector.
The study identified a notable bump in industry activity, reflected through an increase in satellite filing work, and an increase in licence application requests.
ACMA cited research from an IBIS World analysis, which estimated that the Australian space sector generated $5.7 billion in 2020, with 829 businesses supporting 15,234 jobs.
Key factors and trends identified included:
Australia's geographic position has provided a strategic advantage for space observation;
regional Australia has received flow-on benefits through industry growth; and
innovation and multinational space projects have led to increased opportunities.
"Radiocommunications is an essential element of the space industry, and at the ACMA we are witnessing rapid advances in Australian space activities," ACMA noted.
ACMA also found that much of the growth in Australia's satellite networks has been generated by new entrants.
The regulator expects greater participation from new entrants to require an "increased focus on helping them navigate the complex satellite regulatory process", and further for innovation in space-based communication systems.
Accordingly, ACMA has acknowledged it would need to provide guidance and information on spectrum requirements and further monitor developments in emerging space-based technologies and applications.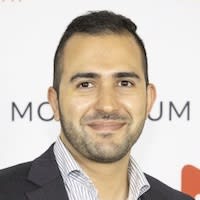 News Editor – Defence and Cyber, Momentum Media
Prior to joining the defence and aerospace team in 2020, Charbel was news editor of The Adviser and Mortgage Business, where he covered developments in the banking and financial services sector for three years. Charbel has a keen interest in geopolitics and international relations, graduating from the University of Notre Dame with a double major in politics and journalism. Charbel has also completed internships with The Australian Department of Communications and the Arts and public relations agency Fifty Acres.
Receive the latest developments and updates on Australia's space industry direct to your inbox. Subscribe today to Space Connect here.