NASA has confirmed it has received data from the Ingenuity Mars Helicopter's historic flight on Mars, marking the successful completion of the first solar-powered, controlled flight on a foreign planet.
The Ingenuity team at NASA's Jet Propulsion Laboratory collected the data from NASA's Perseverance rover at approximately 6:46am EDT.
"Ingenuity is the latest in a long and storied tradition of NASA projects achieving a space exploration goal once thought impossible," acting NASA administrator Steve Jurczyk said.
"The X-15 was a pathfinder for the space shuttle. Mars Pathfinder and its Sojourner rover did the same for three generations of Mars rovers.
"We don't know exactly where Ingenuity will lead us, but today's results indicate the sky – at least on Mars – may not be the limit."
Ingenuity became airborne at 3:34am EDT before climbing to its prescribed maximum altitude of three metres and maintaining a stable hover for 30 seconds.
The rotorcraft then touched down on the surface of Mars after logging a total of 39.1 seconds of flight.
The initial flight demonstration was autonomous, piloted by onboard guidance, navigation and control systems running algorithms developed by JPL.
NASA associate administrator for science Thomas Zurbuchen named the airfield on which the flight took place, Wright Brothers Field.
"Now, 117 years after the Wright brothers succeeded in making the first flight on our planet, NASA's Ingenuity helicopter has succeeded in performing this amazing feat on another world," Zurbuchen said.
"While these two iconic moments in aviation history may be separated by time and 173 million miles of space, they now will forever be linked."
Ingenuity's chief pilot, Håvard Grip, also announced that the International Civil Aviation Organization (ICAO) has presented NASA and the Federal Aviation Administration with official ICAO designator IGY, call-sign INGENUITY.
Sydney students simulate Martian flight
Students from the University of Sydney have simulated Ingenuity's first flight in a bid to better understand flow interactions between the rotorcraft, the Mars Perseverance rover, and the terrain on Mars.
Students Shaka Chu and Jack Park from the School of Aerospace, Mechanical and Mechatronic Engineering, along with Associate Professor Ben Thornber, led a team of students to create aerodynamic simulations.
The team's approach leveraged computational fluid dynamics to explore the mechanics of flight on Mars.
"Ingenuity's test flight will be an important milestone in space exploration as it will demonstrate the efficacy of helicopter technology on Mars, which has conditions quite different to Earth," Chu said.
"On Earth, helicopters rely on lift created by the fast spinning of their rotors, however they operate under specific atmospheric and gravitational conditions."
Park added, "On Mars, flying conditions are quite different, not only is the atmosphere composed predominantly of carbon dioxide, but its gravitational force is much less than Earth's.
"Another challenge is flying the Mars-copter without creating a large dust plume, which would diminish visibility. There are no humans or engineers on Mars, which is why computational engineering is so important."
Associate professor Ben Thornber said the exercise was successful, despite challenges.
"Computations including the complex geometry of the rover are enormously challenging, but thanks to our new computational models we can deliver important insights to help understand and advance upon the flight performance of this unique helicopter," Thornber concluded.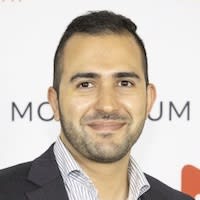 News Editor – Defence and Cyber, Momentum Media
Prior to joining the defence and aerospace team in 2020, Charbel was news editor of The Adviser and Mortgage Business, where he covered developments in the banking and financial services sector for three years. Charbel has a keen interest in geopolitics and international relations, graduating from the University of Notre Dame with a double major in politics and journalism. Charbel has also completed internships with The Australian Department of Communications and the Arts and public relations agency Fifty Acres.
Receive the latest developments and updates on Australia's space industry direct to your inbox. Subscribe today to Space Connect here.