Some seven hours into this weekend's Space X Dragon capsule mission to the International Space Station, the four astronauts onboard received warning to prepare for a potential collision to the spacecraft from space debris. Fortunately for the astronauts, the space debris missed the spacecraft.
NASA was alerted to the threat 45 minutes before the projected impact by Space Command's 18th Space Control Squadron. Fifteen minutes later, ground control was able to relay the information to the crew, though there was insufficient time to alter the Dragon's trajectory.
The warning urged the astronauts to prepare by putting on their safety suits and visors.
It was later revealed that the space debris in question was some 45 kilometres from the Dragon capsule.
Following the near miss, the four astronauts safely docked on the International Space Station.
[Related: EOS unveils new space debris threat mitigation laser]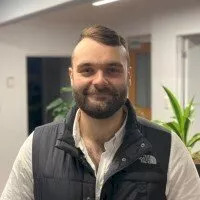 Liam began his career as a speechwriter at New South Wales Parliament before working for world-leading campaigns and research agencies in Sydney and Auckland. Throughout his career, Liam has managed and executed a range of international media and communications campaigns spanning politics, business, industrial relations and infrastructure. He's since shifted his attention to researching and writing extensively on geopolitics and defence, specifically in North Africa, the Middle East and Asia. He holds a Bachelor of Commerce from the University of Sydney and is undertaking a Masters in Strategy and Security from UNSW Canberra.
Receive the latest developments and updates on Australia's space industry direct to your inbox. Subscribe today to Space Connect here.