Kleos Space's US subsidiary has signed a multi-year distribution agreement with Carahsoft Technology, a provider of IT solutions to the US government.
According to Kleos — a space-powered radio frequency reconnaissance data-as-a-service company — the agreement would facilitate direct access to Carahsoft's US federal, state and local government contracts.
These contracts include the General Services Administration schedule, NASA's Solution for Enterprise-Wide Procurement (SEWP), Federal Information Technology Acquisition (FITARA), and ITES-SW2 — which supplies enterprise IT infrastructure for the US Army and Department of Defence.
"Globally, the US is the largest market for geospatial intelligence and reconnaissance data and we are actively targeting more than 30 government customers in the region," Kleos Space CRO Eric von Eckartsberg said.
"Our partnership with Carahsoft, one of the most successful technology providers in the country, will enable our independent geolocation data to be incorporated into solutions for multiple US government sectors."
Kleos announced the agreement following a market update for the first quarter of the 2021 calendar year (Q1 2021), in which it revealed it is targeting 50 subscribers at approximately $180,000 per annum by end of 2021
Kleos also reiterated its plan to launch its third satellite cluster; Polar Patrol Mission (KSF2), aboard a SpaceX Falcon 9 by the end 2021 with the support of rideshare provider Spaceflight.
"Kleos has had a productive start to 2021, with in-orbit commissioning and testing of our Scouting Mission satellites as well as the development of the complex data processing and subscriber management systems required to fulfil our contracts ahead of data delivery and revenues in Q2 2021, and progressing the development and launch of our second and third satellite clusters," Kleos Space CEO Andy Bowyer said.
"Our growing constellation increases the capability and value of our geospatial data products, improving coverage over multiple key areas of interest to generate new datasets and tiered licensing options for subscribers."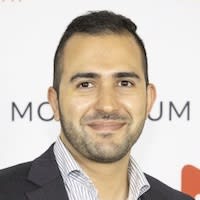 News Editor – Defence and Cyber, Momentum Media
Prior to joining the defence and aerospace team in 2020, Charbel was news editor of The Adviser and Mortgage Business, where he covered developments in the banking and financial services sector for three years. Charbel has a keen interest in geopolitics and international relations, graduating from the University of Notre Dame with a double major in politics and journalism. Charbel has also completed internships with The Australian Department of Communications and the Arts and public relations agency Fifty Acres.
Receive the latest developments and updates on Australia's space industry direct to your inbox. Subscribe today to Space Connect here.