Airbus has confirmed that the company has entered into several agreements with the UK's Ministry of Defence to deliver ongoing support and improvements for the military's Skynet 5 satellite communications capabilities.
Skynet 5 has provided the UK with military communications capabilities throughout the recent conflicts in Iraq and Afghanistan, with the UK seeking to renew and expand on the existing arrangements across air, land and sea domains.
As part of the deal, it is expected that Airbus will undertake enhancements to the Maritime Network Evolution (MNE) to provide Wi-Fi, with further improvements to the baseband on eight SCOT5 FMT ships.
Airbus will also support the UK's land connectivity, with the Ministry additionally ordering Airbus and QinetiQ's Bracer capabilities for beyond-line-of-site communications support as well delivering enhanced internet to the department's headquarters at Abbey Wood.
Further, Airbus also expects to deliver Ku-band bandwidth to the UK's Poseidon P8 and continued bandwidth for the Reaper drone, supporting the UK's airborne satellite communications capabilities.
Richard Budd, head of secure communications UK and US at Airbus Defence and Space, welcomed the opportunity to bolster the MOD's interconnectivity with Airbus' Skynet capabilities.
"These latest services and hardware upgrades are part of the fundamental philosophy behind Skynet 5 – to continually provide the customer with innovative solutions, enabling them to stay at the forefront of expertise and technology. And in keeping with our partnership approach we work with UK SMEs to fulfil the contracts, further developing the UK Space Ecosystem and providing value for money for the taxpayer," he said.
[Related: Airbus tests new mission system capability]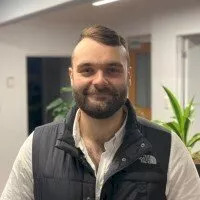 Liam began his career as a speechwriter at New South Wales Parliament before working for world-leading campaigns and research agencies in Sydney and Auckland. Throughout his career, Liam has managed and executed a range of international media and communications campaigns spanning politics, business, industrial relations and infrastructure. He's since shifted his attention to researching and writing extensively on geopolitics and defence, specifically in North Africa, the Middle East and Asia. He holds a Bachelor of Commerce from the University of Sydney and is undertaking a Masters in Strategy and Security from UNSW Canberra.
Receive the latest developments and updates on Australia's space industry direct to your inbox. Subscribe today to Space Connect here.