Boeing released a series of recommendations for enhancing Australia's space industry this week to coincide with the commonwealth's parliamentary space inquiry.
The Inquiry into Developing Australia's Space Industry was launched in 2020 by then Minister for Industry, Science and Technology Karen Andrews, and was tasked with the development of a report on the advancement of Australia's space industry.
The series of eight recommendation from Boeing seeks to develop Australia's space industry among several categories, including fostering a whole-of-government approach to space, minimising space industry risk, development of space mission systems, fostering international partnerships and supporting intellectual property rights.
One of the recommendations listed by Boeing was that the commonwealth government should ensure cooperation between commercial and military markets, viewing them "as a contiguous whole, rather than as separate endeavours."
The company further stressed the need for the commonwealth to develop a nation wide "Space Industry Plan" to coordinate and support the continued growth of Australia's space industry.
Boeing also marked their commitment to Australian space SMEs, recommending to the government that prime contractors seeking to win tenders on large space programs demonstrate their commitment to using local SME.
Speaking to the inquiry, Boeing Australia, New Zealand and South Pacific President Brendan Nelson commented on the importance of a growing space industry for both Australia's military and commercial future. 
"A key priority we see – and which we call out in our submission – is to harmonize Australia's defence, commercial and civil space strategies as one. All of the investments Boeing has made in Australia are backed by a strategy or a roadmap. By aligning Australia's cross-domain space requirements, industry can better understand and target future space investments in Australia. That is especially critical given ongoing work to support the men and women of the ADF with satellite communications and other space-based capabilities. These are critical not just for their mission success, but also the mission success of our closest allies as part of our Five Eyes Alliance," Nelson said.
Of their recent space innovations in Australia, Boeing has collaborated with the University of Queensland on an anti-microbial surface coat which is undergoing testing onboard the International Space Station, undertaken joint hypersonic testing with Australian company Hypersonix, invested in Australian nanosatellite company Myriota as well as undertaking partnerships with the Australian Space Agency and the CSIRO.
[Related: Boeing partners with Hypersonix for research program]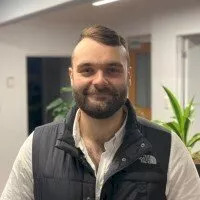 Liam began his career as a speechwriter at New South Wales Parliament before working for world-leading campaigns and research agencies in Sydney and Auckland. Throughout his career, Liam has managed and executed a range of international media and communications campaigns spanning politics, business, industrial relations and infrastructure. He's since shifted his attention to researching and writing extensively on geopolitics and defence, specifically in North Africa, the Middle East and Asia. He holds a Bachelor of Commerce from the University of Sydney and is undertaking a Masters in Strategy and Security from UNSW Canberra.
Receive the latest developments and updates on Australia's space industry direct to your inbox. Subscribe today to Space Connect here.