NASA's perseverance rover has been undertaking tests of the floor of the Jezero crater, that according to NASA was once home to a lake.
It is hoped that the scientists might find out what exactly happened to the lake, and perhaps identify whether there are remnants of microbes in the rocks that formed the lake bed. They further hope to determine whether the rocks are sedimentary or igneous, to understand the origins of the surface.
NASA is currently using the Mastcam-Z on the rover and the SuperCam laser to analyse the make up of the surface.
According to NASA, determining the origins of the rock itself is a difficult task due to millennia of dust that settle on the rock, requiring the perseverance rover to grind the rock to understand what is inside it.
The rover's testing of the crater comes following the recent flights undertaken by the ingenuity helicopter.
[Related: Ingenuity completes first one-way Martian flight]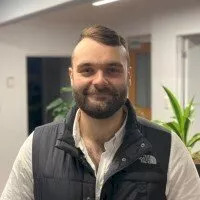 Liam began his career as a speechwriter at New South Wales Parliament before working for world-leading campaigns and research agencies in Sydney and Auckland. Throughout his career, Liam has managed and executed a range of international media and communications campaigns spanning politics, business, industrial relations and infrastructure. He's since shifted his attention to researching and writing extensively on geopolitics and defence, specifically in North Africa, the Middle East and Asia. He holds a Bachelor of Commerce from the University of Sydney and is undertaking a Masters in Strategy and Security from UNSW Canberra.
Receive the latest developments and updates on Australia's space industry direct to your inbox. Subscribe today to Space Connect here.