The first partnership under the UK–Australia 'Space Bridge' has been signed this week between Australian satellite company LatConnect 60 and UK-based SSTL, with LatConnect 60 delivering multispectral and panchromatic imaging devices for use onboard the SSTL S1-4 observation satellites.
The 'Space Bridge' was signed between the two nations in February in order to bolster investment, co-operation and research between the UK Space Agency and the Australian Space Agency (ASA).
It is hoped that the agreement between the two companies will support LatConnect 60's operational capabilities ahead of the launch of the LatConnect 60 satellite constellation in 2022.
According to a statement from LatConnect 60, the announcement will support a range of sectors including agriculture and mining, with the company already having worked with major groups including NASA and BHP Billiton. As a subsidiary of Airbus, SSTL has undertaken launch programs for 22 countries.
Chief executive of LatConnect 60 Venkat Pillay welcomed the agreement, outlining that it was an important step for Australia's sovereign space industry.
"We are very excited to have signed this agreement with SSTL and to be working together at the  forefront of space innovation. Our satellite service will boost Australia's, and the region's, strategic  observation capabilities," he said.
"Utilising satellite capacity exclusively in Australia, LatConnect 60 will be able to fill key data gaps for customers, while developing local capability which will create jobs and help grow the rapidly emerging Australian space sector."
Likewise, managing director of SSTL Phil Brownnett outlined that the agreement strengthens the two nations' ties in the space domain.
"We are very pleased to announce this new contract for SSTL S1-4 data with LatConnect 60, which furthers the UK's ties with the Australian space industry and brings SSTL's sub metric Earth observation data to new markets," he said.
Acting general manager of the Australian Space Agency (ASA) Karl Rodrigues confirmed that the agreement will enhance opportunities for Australian researchers and businesses.
"Australian businesses and researchers have even more opportunities to showcase their capabilities to the world. It is an important step in helping to grow Australia's space industry through international partnerships," Rodrigues noted.
LatConnect 60 hopes to launch its first low-Earth orbit constellation in 2022.
[Related: Australia, UK sign historic 'Space Bridge' agreement]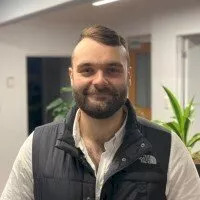 Liam began his career as a speechwriter at New South Wales Parliament before working for world-leading campaigns and research agencies in Sydney and Auckland. Throughout his career, Liam has managed and executed a range of international media and communications campaigns spanning politics, business, industrial relations and infrastructure. He's since shifted his attention to researching and writing extensively on geopolitics and defence, specifically in North Africa, the Middle East and Asia. He holds a Bachelor of Commerce from the University of Sydney and is undertaking a Masters in Strategy and Security from UNSW Canberra.
Receive the latest developments and updates on Australia's space industry direct to your inbox. Subscribe today to Space Connect here.