Kleos Space, a space-powered radio frequency reconnaissance data-as-a-service (DaaS) company, has informed shareholders that Air Commodore (Ret'd) Pete Round will step down as chair of the board within the next 12 months after overseeing a leadership transition.  
According to the firm, Kleos and Round have come to a mutual agreement, stating that "the time was now right" to commence a search for a new independent non-executive director and chair.
This, Kleos has claimed, would "enhance the corporate governance structures" of the firm through its next growth phase.
Following the appointment of his replacement, Round will assume the role of senior government liaison and military adviser.
"On behalf of the entire team at Kleos, I would like to acknowledge Pete's significant contribution to the growth of the business over the past three years," Kleos Space CEO Andy Bowyer said.
"His transition from the board to an operational role enables the company's board to focus on governance and regulatory compliance, whilst maintaining the continuity of great work Pete has been undertaking within the government sector.
"Pete's first-hand military experience as a senior military officer and his internationally renowned strategic defence expertise within the US, EU and NATO, is a 'must have' for Kleos as we grow our government customer base."
Reflecting on the changes, Round said he looks forward to passing the torch to a new chair to oversee Kleos' commercialisation phase.
"With the company approaching commercialisation, an excellent global executive team in place, and an exciting product offering that will deliver improved situational awareness, I believe the time is now right for me to hand the baton over to a new independent chair to lead the company into its next stage of governance enhancement," he said.
"I also look forward to the opportunity to continue to engage governments and international organisations in the Kleos journey by offering extra capability to some and previously unreachable capabilities to others."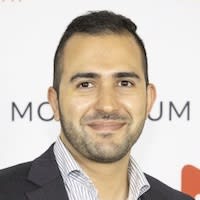 News Editor – Defence and Cyber, Momentum Media
Prior to joining the defence and aerospace team in 2020, Charbel was news editor of The Adviser and Mortgage Business, where he covered developments in the banking and financial services sector for three years. Charbel has a keen interest in geopolitics and international relations, graduating from the University of Notre Dame with a double major in politics and journalism. Charbel has also completed internships with The Australian Department of Communications and the Arts and public relations agency Fifty Acres.
Receive the latest developments and updates on Australia's space industry direct to your inbox. Subscribe today to Space Connect here.