Space Force has unveiled that a new constellation of intelligence, surveillance and reconnaissance satellites for moving target indication is currently being produced, however refrained detailing the budget of the program or any primes that are involved in the delivery.
Head of the Space Force, General Jay Raymond confirmed at the McAleese Conference that the service intends to support their Air Force, Navy and Army counterparts by providing ground moving target indicator – "GMTI" satellites to improve target identification, detection and monitoring.
It is expected that the constellation of GMTI satellites will diversify the US military's reliance on Joint Surveillance Target Attack Radar System (JSTARS) aircraft, which undertake much of the US military's GMTI. JSTARS were approved for US production in 1996, however had supported the US in 1991 as part of Operation Desert Storm.
By placing the satellites in orbit, the US military will diversify their current overreliance on airborne GMTI capabilities. It will further provide them freedom of movement over other nations, which traditional aircraft cannot provide.
According to Theresa Hitchens in Breaking Defense, the GMTI's radar emits pulsing energy to detect the moving target and estimate determine their speed based on the frequency's Doppler shift.
Due to ongoing secrecy of military ISR capabilities, it remains unknown when the project is expected to be completed.
[Related: Space Force releases new service objectives]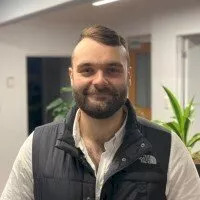 Liam began his career as a speechwriter at New South Wales Parliament before working for world-leading campaigns and research agencies in Sydney and Auckland. Throughout his career, Liam has managed and executed a range of international media and communications campaigns spanning politics, business, industrial relations and infrastructure. He's since shifted his attention to researching and writing extensively on geopolitics and defence, specifically in North Africa, the Middle East and Asia. He holds a Bachelor of Commerce from the University of Sydney and is undertaking a Masters in Strategy and Security from UNSW Canberra.
Receive the latest developments and updates on Australia's space industry direct to your inbox. Subscribe today to Space Connect here.