Boeing Defence Australia's (BDA) trailer-mounted Medium SATCOM Terminals (MST) have achieved 'acceptance' by Defence after meeting test and evaluation (T&E) requirements.  
The T&E process involved demonstrating that the deployable platform cold be towed by the Thales-built Hawkei Protected Mobility Vehicle in harsh environments.
Army Combat Signal Regiments, Defence Force School of Signals, and Royal Australian Air Force will now receive 24 MST units, designed to deliver enhanced combat communications capability to warfighters.
The platform, developed as part of the LAND 2072 Phase 2B program (Project Currawong), comprises of a 2.5-metre satellite dish with dual band certification for the military's Wideband Global SATCOM X and Ka Bands, along with the civilian Ku Band.
"The MST is versatile, flexible and robust, and takes communications in the field to the next level," BDA's Project Currawong director Ian Vett said.
"Its ability to go anywhere a Hawkei vehicle can go and seamlessly connect to both military and civilian satellites far exceeds any SATCOM capability currently available to the warfighter.
"When combined with the other components of the Currawong battlespace communications system, our deployed troops are better equipped than ever to securely exchange voice, data and video communications with each other and back to headquarters regardless of their location and environmental conditions."
The MST leverages the Currawong system's enhanced multi-security bearer and networking services, control and management capabilities, managed via the Currawong Mission System Manager (MSM).
The MSM is designed to automate network planning, configuration and control of all communications components within the system.
"This optimises connectivity and enables network managers to focus on higher-level tasks in support of the mission," Vett added.
The MSTs was developed over a five-year period, which involved over 100 modifications to the original design, and included 198 subsystems and modules.
[Related: Boeing partners with Qld government to drive innovation]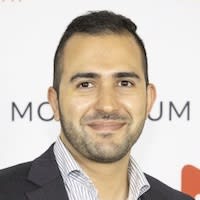 News Editor – Defence and Cyber, Momentum Media
Prior to joining the defence and aerospace team in 2020, Charbel was news editor of The Adviser and Mortgage Business, where he covered developments in the banking and financial services sector for three years. Charbel has a keen interest in geopolitics and international relations, graduating from the University of Notre Dame with a double major in politics and journalism. Charbel has also completed internships with The Australian Department of Communications and the Arts and public relations agency Fifty Acres.
Receive the latest developments and updates on Australia's space industry direct to your inbox. Subscribe today to Space Connect here.