The Ingenuity rotorcraft took off at roughly 12:34 local solar time (11:54am EDT), where it flew a total of 106 metres south from its starting location, to a brand new landing spot. The flight lasted a total of 62.8 seconds, according to NASA.
The space agency's Jet Propulsion Laboratory later tweeted that Ingenuity had performed exactly as programmed for its seventh flight, following a minor malfunction during its previous one.
"No anomalies in flight 7, Ingenuity is healthy!" the Tweet said.
The news was likely a welcome relief to the JPL team, following an unplanned "anomaly" that occurred during the rotorcraft's sixth flight
On 23 May, the aircraft took off at 1:20am (EDT). It was supposed to attain an altitude of 33 feet, travel 429 feet to the south-west, and then move 49 feet to the south, simultaneously taking photos towards the west. 
However, the aircraft suffered a glitch that interrupted the flow of images from its navigation camera to its computer. The glitch saw Ingenuity lose a single image, which consequently resulted in all other images to be delivered with incorrect timestamps, according to Håvard Grip, Ingenuity Mars Helicopter chief pilot at NASA's JPL. 
"Ingenuity began adjusting its velocity and tilting back and forth in an oscillating pattern. This behavior persisted throughout the rest of the flight," he said. 
This forced the mission team to address the timing vulnerability issue for future flights. However, the success of the seventh flight proves these problems have been resolved. 
Ingenuity is a solar-powered rotorcraft vehicle that boasts twin propellers, a metallic body, four legs, and weighs just under two kilograms (on Earth).
It was sent aboard NASA's Perseverance Mars rover in February to complete one mission: prove that it could fly in Mars' atmosphere, which varies significantly from that of Earth.
While Mars has much less gravitational pull than Earth, its atmosphere is just 1 per cent as dense, making it difficult to generate lift.
As such, the engineers of Ingenuity gave the aircraft four-foot long rotor blades that spin at higher speeds than would be required on Earth.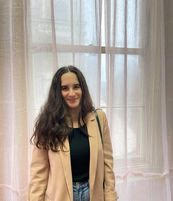 Bella Richards is a journalist who has written for several local newspapers, her university newspaper and a tech magazine, and completed her Bachelor of Communications (Journalism) at the University of Technology Sydney in 2020. She joined Momentum Media in 2021, and has since written breaking news stories across Space Connect, Australian Aviation and World of Aviation.
You can email Bella on: [email protected]
Receive the latest developments and updates on Australia's space industry direct to your inbox. Subscribe today to Space Connect here.