The G7 Leaders' Summit in Carbis Bay, Cornwall includes seven of world's largest advanced economies from Canada, France, Germany, Italy, Japan, the US, the UK, and the EU. The sole purpose is for the members to form agreement and publish statements on global events.
Simonetta Di Pippo, director of the UN Office for Outer Space Affairs, said in the joint statement, Tthere is an urgent need to stabilise global space operations. We must future-proof activities now to deliver a safe, secure and sustainable space environment for tomorrow.
"I welcome this clear commitment by G7 leaders to put space sustainability at the heart of the political agenda. Only through such leadership, with all nations working together, will we preserve the space environment for future generations."
The UK, which hosted the G7 Summit this year, is committed to work with global allies to promote space sustainability initiatives. 
"Delegates from the UK Space Agency have also played a key role in developing and agreeing the United Nation's Long Term Sustainability Guidelines and funded a project with the United Nations Office for Outer Space Affairs on raising awareness and capacity building related to the implementation of those guidelines," the statement said.
The guidelines provide a framework to ensure the safe and sustainable use of space remains. 
The issue at stake is one of the largest in the space sector. Currently, there are an estimated 900,000 pieces of space debris orbiting. 
Since 1957, rockets, spacecraft, satellites and tools have been launched into orbit, however, once an object reaches its full term, plans for its removal are never made. This therefore results in debris left orbiting in space. 
Head of the Space Safety Program, Holger Krag, said last year that there isn't enough significant action to prevent the circulation of debris.
"Despite measures being in place for years to prevent this, we see no decline in the number of such events. Trends towards end-of-mission disposal are improving, but at a slow pace," he said.
The announcement is timely, as earlier this month a small piece of space junk collided with the International Space Station (ISS), leaving behind a five-millimeter hole in a robotic arm of the facility, according to the Canadian Space Agency. 
Following a routine inspection of one of the ISS' robotic arms, dubbed Canadarm2, the Canadian Space Agency (CSA) located a visible hole "approximately five millimetres in diameter", following an assumed collision with unidentified 'space junk'.
The CSA urged that "utmost precautions" need to be taken for the future, as even "impacts with tiny objects do occur."
The UK Space Agency also recently announced additional funding to study the feasibility of a mission to remove space debris through its Space Surveillance Tracking (SST) program, according to the statement.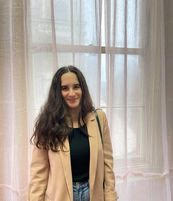 Bella Richards is a journalist who has written for several local newspapers, her university newspaper and a tech magazine, and completed her Bachelor of Communications (Journalism) at the University of Technology Sydney in 2020. She joined Momentum Media in 2021, and has since written breaking news stories across Space Connect, Australian Aviation and World of Aviation.
You can email Bella on: [email protected]
Receive the latest developments and updates on Australia's space industry direct to your inbox. Subscribe today to Space Connect here.