Amy herself is a woman of many talents – she's a space historian, YouTuber, TV host, and now, a biographical author.
In the episode, Amy tells us the story of Jackie Cochran and Jerrie Cobb, two distinguished pilots who dreamed of flying to space, and the rivalry between them that contributed to the downfall of the Mercury 13 program.
Finally, Amy shares details of how she pieced together this incredible story, her creative process, as well as her own experience as a woman operating in the male-dominated spaces of science, history and academia.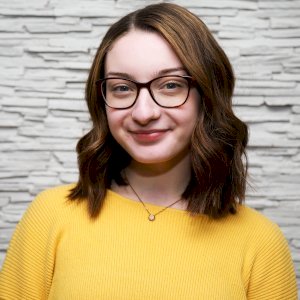 Writer – Defence and Aerospace, Momentum Media
Hannah joined Momentum as a journalist in 2019, and has since written breaking news stories across a diverse range of corporate industries, including finance, real estate, investments and aviation. She has a keen interest in the global aviation sector, with a particualy focus on improving overall individual wellbeing across the aerospace industry.
Hannah graduated from Macquarie University in Sydney Australia with a Bachelor of Media (Journalism) and is currently pursuing postgraduate studies.
Send Hannah an email at [email protected] or connect via Twitter or LinkedIn.
Receive the latest developments and updates on Australia's space industry direct to your inbox. Subscribe today to Space Connect here.