In its 10th flight, Ingenuity scouted over an area referred to as "Raised Ridges", another geologically difficult terrain for the helicopter to navigate, as it scouts locations of interest for future missions of the Perseverance rover.
This flight also marked the first time the rotorcraft flew up to 12 metres above the ground, previously only ever reaching 10 metres.
Ingenuity began its flight by taking off from its sixth 'airfield' or landing zone, referred to as Airfield F.
The rotocraft's travels totalled around 233 metres, hitting 10 distinct waypoints throughout, lasting just over 165 seconds.
NASA's Jet Propulsion Laboratory claimed this flight was the "most complex flight yet" for Ingenuity, due to these 10 distinct waypoints, and the manoeuvring that the rotorcraft was required to do in-flight.
During its flight, Ingenuity took off from its first waypoint, headed south-by-southwest for 50 metres to its second, then manoeuvred sideways to waypoint three.
The rotorcraft then travelled to the west to waypoints four and give, north-west towards waypoints six, seven, eight and nine, and then turned north-east to land at its seventh airfield, Airfield G – about 95 metres west of where it started at Airfield F.
NASA said the complicated flight was to utilise Ingenuity's Return to Earth (RTE) camera to investigate the area of Raised Ridges, in order to provide valuable images and information to the team running Ingenuity's companion, the Perseverance rover.
Ingenuity's previous flight saw it navigate "unfriendly" rocky and textured terrain for the first time.
The JPL team at the time labelled the ninth flight its "most nerve-wracking" since the rotorcraft's inaugural flight in May, due to the fact that Ingenuity has been largely programmed and tested to navigate over flat surfaces
Now, with 10 flights under its belt, Ingenuity has continued to exceed the expectations of NASA's JPL team, which had expected to see the rotorcraft struggle or suffer during the initial test demonstration phase of its first five flights.
Ingenuity is a solar-powered rotorcraft vehicle that boasts twin propellers, a metallic body, four legs, and weighs just under two kilograms (on Earth).
It was sent aboard NASA's Perseverance Mars rover in February to complete one mission: prove that it could fly in Mars' atmosphere, which varies significantly from that of Earth.
While Mars has much less gravitational pull than Earth, its atmosphere is just 1 per cent as dense, making it difficult to generate lift.
As such, the engineers of Ingenuity gave the aircraft four-foot long rotor blades that spin at higher speeds than would be required on Earth.
However, as Ingenuity continued to perform strongly, the JPL in May decided to devise a new game plan, and continue to test the rotorcraft's capabilities.
Since then, Ingenuity has been used to explore terrain that's difficult for the Perseverance rover, and scout new locations for investigation by its companion.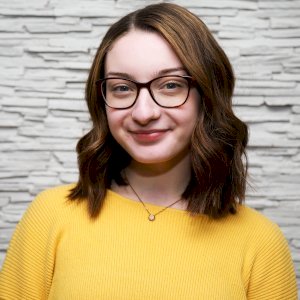 Writer – Defence and Aerospace, Momentum Media
Hannah joined Momentum as a journalist in 2019, and has since written breaking news stories across a diverse range of corporate industries, including finance, real estate, investments and aviation. She has a keen interest in the global aviation sector, with a particualy focus on improving overall individual wellbeing across the aerospace industry.
Hannah graduated from Macquarie University in Sydney Australia with a Bachelor of Media (Journalism) and is currently pursuing postgraduate studies.
Send Hannah an email at [email protected] or connect via Twitter or LinkedIn.
Receive the latest developments and updates on Australia's space industry direct to your inbox. Subscribe today to Space Connect here.