While Space Command will be based at RAF High Wycombe and led by the newly promoted Air Vice-Marshal Paul Godfrey, it will also be staffed by Army and Navy personnel as well as those from the civil service.
It comes after the US relaunched its own Space Command in 2019 after it was earlier disbanded, and Australia announced its military division will launch in early 2022.
Air Chief Marshal Sir Mike Wigston, the head of the Royal Air Force, told Sky News: "Right now we see countries like Russia and China testing and demonstrating anti-satellite weapons - satellites with all the characteristics of a weapon deployed in space.
"We see them rehearsing, manoeuvring, which frankly have only one purpose which is to destroy satellites, so that is a real concern to us and that's behaviour that we would want the international community to call out."
The new UK Space Command will have oversight of all space capability development in the country's Ministry of Defence across three main areas, defined as space operations, space workforce training and space capability to develop and deliver space equipment programs.
AVM Godfrey joined the RAF in 1991 and was a fighter pilot for most of his career.
He was most recently responsible for overseeing coalition air and space power across the Middle East within the US Air Force's Combined Air and Space Operations Centre.
"The space domain is vital, not just in enabling military operations across the world, but in the day to day lives of everyone across the nation," said AVM Godfrey.
"With our new headquarters officially open, UK Space Command is now on the path to lead UK space operations to protect UK and allied interests in space."
Australia's Space Division will launch early next year and also be headquartered with the country's air force, the RAAF.
Chief of Air Force, Air Marshal Mel Hupfeld, will become the Defence Space Domain lead.
"We use space daily for understanding the weather, navigating, access to geospatial information and sharing information across Australia or across the world," AIRMSHL Hupfeld said.
"Defence is delivering capabilities including space domain awareness, sovereign controlled satellite communications and space-based Earth observation, and navigation.
"The government has committed to significantly increasing investment in Defence's space capabilities by investing around $7 billion this decade to ensure our access to space, space services and geospatial information.
"Defence will need capabilities that directly contribute to outcomes in space as a contested domain, however, this does not mean that Defence encourages the militarisation of space.
"All space operations are conducted consistent with international and domestic legal obligations."
Defence also confirmed the appointment of Air Vice-Marshal Catherine Roberts as the new Head of the Space Division.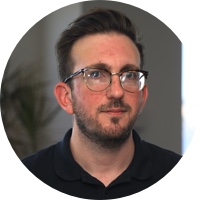 Adam is a journalist who has worked for more than 40 prestigious media brands in the UK and Australia. Since 2005, his varied career has included stints as a reporter, copy editor, feature writer and editor for publications as diverse as Fleet Street newspaper The Sunday Times, fashion bible Jones, media and marketing website Mumbrella as well as lifestyle magazines such as GQ, Woman's Weekly, Men's Health and Loaded. He joined Momentum Media in early 2020 and currently writes for Australian Aviation and World of Aviation.
Receive the latest developments and updates on Australia's space industry direct to your inbox. Subscribe today to Space Connect here.