Lockheed Martin Australia (LMA) has committed to integrating Clearbox Systems' Foresight ESM software application as part of its push to secure the Commonwealth government's JP 9102 Australian Defence SATCOM System contract.
Foresight ESM is a sovereign electromagnetic spectrum management (ESM) application developed off the back of Clearbox's bilateral collaborative research and development agreement with Australia's Defence Science and Technology Group (DSTG).
The technology is expected to minimise technical risk and maximise technical readiness in a bid to assure execution of the project on schedule and budget.
"We're very proud of this milestone," David Ball, regional director for LMA Space, said.
"This integration project is a core element of our approach for JP 9102; working hand in glove with Australian industry, mitigating risk, ensuring seamless delivery of world-class, sovereign SATCOM solutions on a time frame that allows Defence to meet the growing pressures in Australia's strategic environment."
Clearbox's Foresight ESM software would also be used to demonstrate the agility of LMA's SATCOM control segment, which links the satellites and ground stations.
LMA's control segment is based on modular, open architecture software, specifically designed for rapid integration of third-party software products.
"We're excited to be taking our relationship with Lockheed Martin Australia to the next step on JP 9102," Jeremy Hallett, CEO and managing director of Clearbox Systems, said.
"Our dealings with Lockheed Martin are a demonstration of their commitment to deep, respectful, and enduring partnerships with Australian industry.
"By completing this integration of our respective, world-leading capabilities we, together with other Australian partners, are well prepared to provide Defence with a MILSATCOM architecture defined by its resilience, agility and superior operational performance leveraging unparalleled MILSATCOM heritage."
Lockheed Martin Australia will be competing against a number of other contractors for JP 9102, including Airbus and Boeing Defence Australia.
The JP 9102 tender is scheduled to close on 24 December.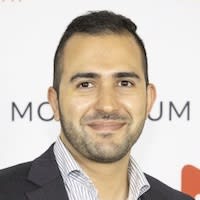 News Editor – Defence and Cyber, Momentum Media
Prior to joining the defence and aerospace team in 2020, Charbel was news editor of The Adviser and Mortgage Business, where he covered developments in the banking and financial services sector for three years. Charbel has a keen interest in geopolitics and international relations, graduating from the University of Notre Dame with a double major in politics and journalism. Charbel has also completed internships with The Australian Department of Communications and the Arts and public relations agency Fifty Acres.
Receive the latest developments and updates on Australia's space industry direct to your inbox. Subscribe today to Space Connect here.