STARCOM will overlook Space Force's five deltas, including training, doctrine and wargaming, range and aggressor, testing and education, according to C4ISRNET. 
A ceremony will be held at the Peterson Space Force Base in Colorado Springs and will be presided by the chief of space operations of the USSF, General John "Jay" Raymond.
Its permanent residence is expected to be revealed later this year, but it will remain in Colorado for now.
STARCOM will be led by Brigadier General Shawn Bratton of the National Guard Bureau, who was previously the deputy director of operations of the US Space Command and will be the third and final establishment of commands being stood up by the Space Force.
The first was the Space Operations Command (SpOC) announced last year in October, followed by the Space Systems Command announced on the 13 August 2021.
STARCOM was previously a provisional delta under the SpOC but now will become a separate field command.
The Space Systems Command announced this month will be responsible for developing and acquiring warfighting space capabilities.
It was inaugurated at the Los Angeles Air Force base in California.
The Space Force renamed the Space and Missile Systems Center to the Space Systems Command (SSC), in charge of acquisitions and development of next-generation satellite and launch technologies.
At the ceremony for launching the SSC, Gen Raymond said, "America relies on space, and our strategic competitors are targeting space because of this reliance and the advantage space provides.
"To remain the world leader and secure that advantage, we must move faster than our adversaries. The nation, as well as our allies and partners around the world, are counting on this team to deliver."
The re-designation was first announced in April, and as part of the changeover, numerous Air Force units will also fall under the SSC.
Headquarters will remain in Los Angeles where the Space and Missiles Systems Center stationed since 1954.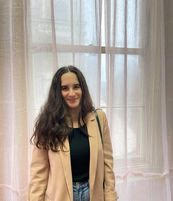 Bella Richards is a journalist who has written for several local newspapers, her university newspaper and a tech magazine, and completed her Bachelor of Communications (Journalism) at the University of Technology Sydney in 2020. She joined Momentum Media in 2021, and has since written breaking news stories across Space Connect, Australian Aviation and World of Aviation.
You can email Bella on: [email protected]
Receive the latest developments and updates on Australia's space industry direct to your inbox. Subscribe today to Space Connect here.